The last Hellbros show I attended was
loads of fun
, and it was the same deal this time around. Great metal action, good crowd and an all-round kick-ass performance. I thought it was a funny coincidence that there were two outfits with Hell in their name, but since it turns out some of the bros were in Sadie Hell, maybe not so much.
Nightwolf was in particularly good form this time around.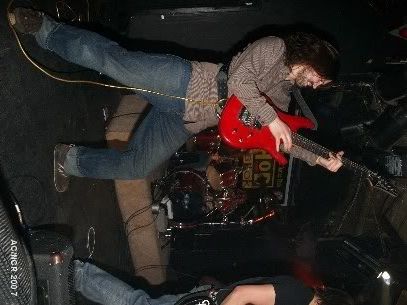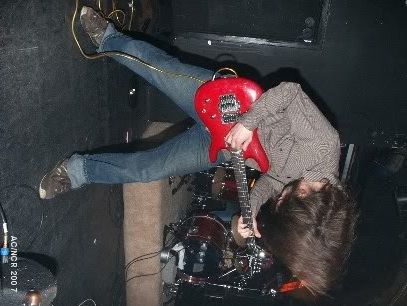 Stabatron sings!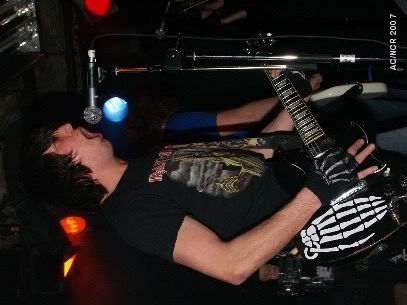 Dr. Rockula rocks.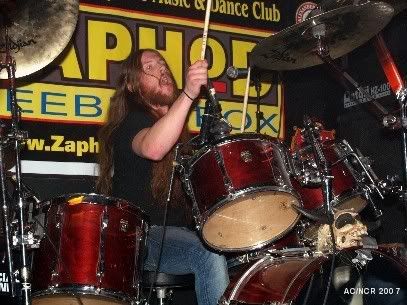 Killbot in front, back-to-back action in the rear (hmm, that sounds a bit pervy).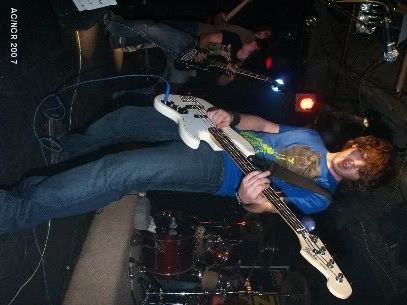 Hellish action!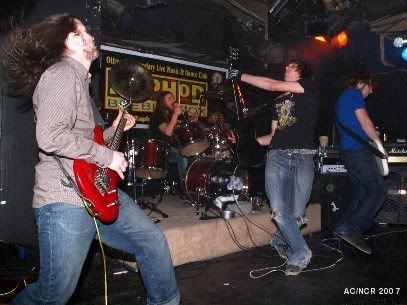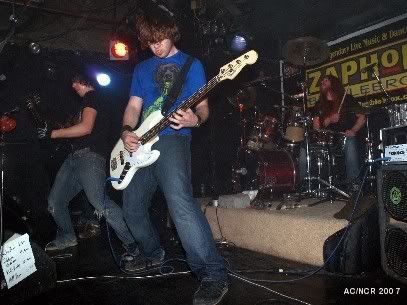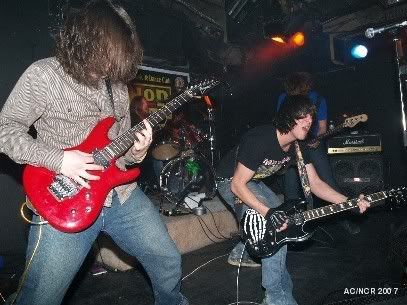 I like my rock jumps, but this one went a shade high.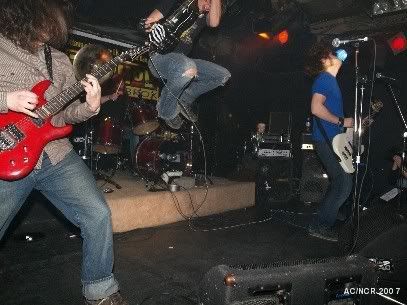 The band were about to play a sexy song so they implored the audience to reach out and grab someone. Here they lead by example.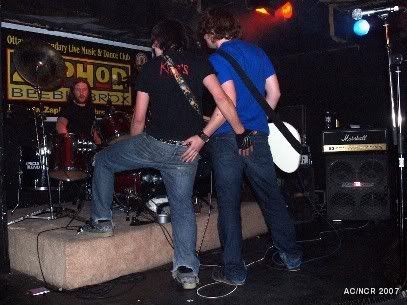 Audience participation action!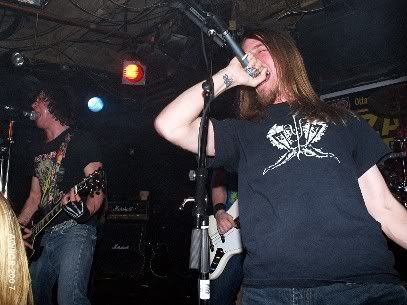 Like the saying goes, never a dull moment.