Last time I had an opportunity to see Garaga
I arrived too late
to see most of their set. Too bad because fuzz and hard rock are two of the things I like most about music. Not so this time around! Despite some technical difficulties (Harshey guitarist-singer Jeff Martin's guitar amp flamed out, forcing him to use Brendan of Elbeejay's somewhat smaller apparatus), the band soldiered on through a set of fine'n'fuzzy tuneage.
Jeff sings! And has amp trouble!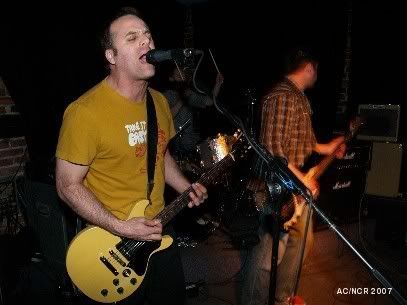 Rhythm section action with Colin Majid.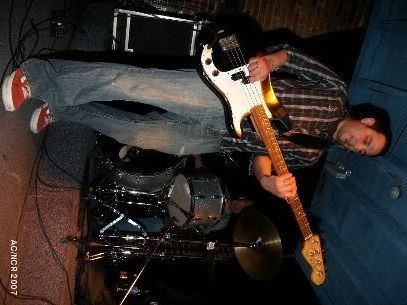 This has to rank among my Top 5 drummer photos - and Rob Porter certainly is a smashing percussionist.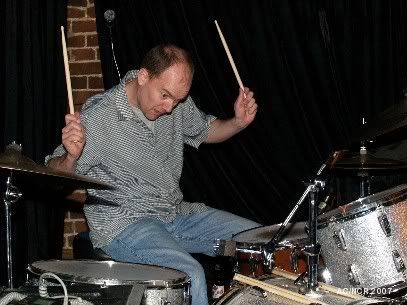 Shawn Jam Hill, exactly as pictured.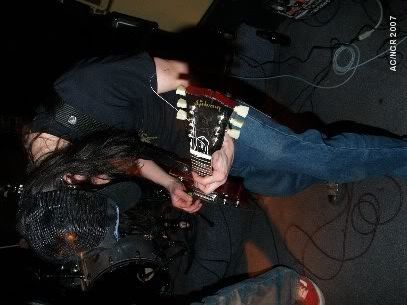 Garaga action!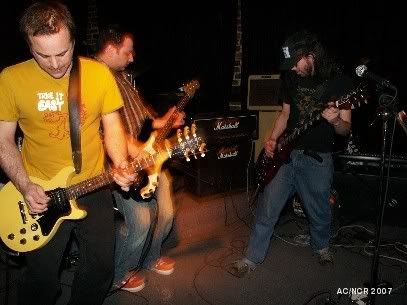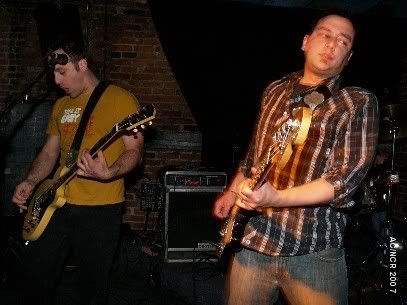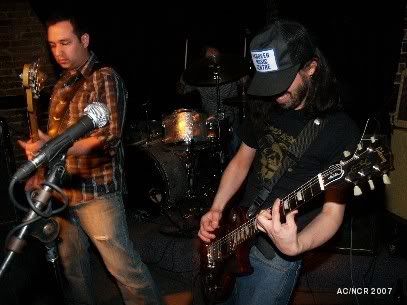 The whole bunch!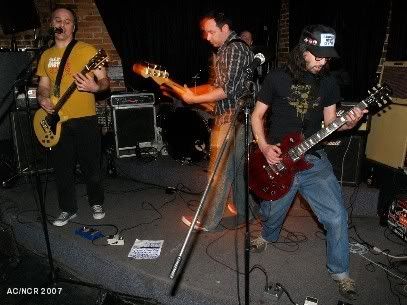 So far, so good!