It's been a year since Greg Ashley and Brian Glaze
graced our fair city
. As is traditional, they had problems at the border (their guitarist is still back in NYC) but three-quarters of their touring outfit played a laidback set at Babylon as Greg Ashley's Medicine Fuck Dream last night.
Here's Greg Ashley finishing the night off.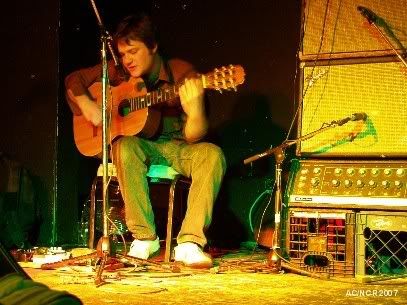 Less feedback this time, still very cool. Unfortunately I missed Mono Hum's opening set (work, work, work ... which is also why my Two Koreas pictures are going to wait a day or two).