Mad Parish has been flitting around the periphery of my musical world for a little while, playing with hard rocking Ottawa bands when they went to Montreal (and possibly when they share a stage here in the capital - although this may be their first show here). I knew I'd see them live sooner or later, and it turned out to be sooner as they dropped into Mavericks in the company of Priestess. The bands have a similar sonic makeup, though Mad Parish has a higher percentage of NWOBHM in their DNA. I've been cranking some Solitude Aeturnus lately, and I definitely hear a few similarities.
Darren! Josh! Bobby! Butch!
Flying V? Check! Scorpions T? Check!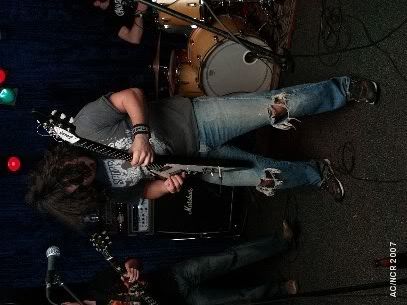 Darren works the frets as Josh munches on the mic.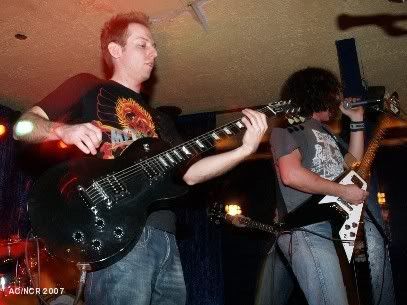 More Butch!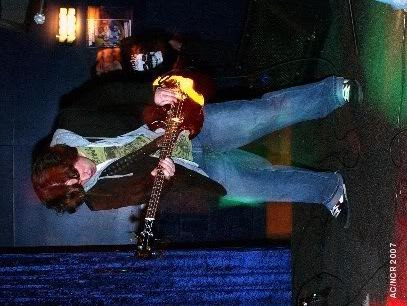 Shirtless drummer action!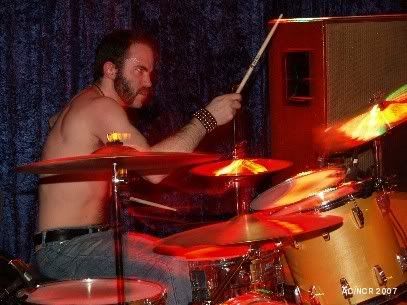 Rhythm section faceoff action!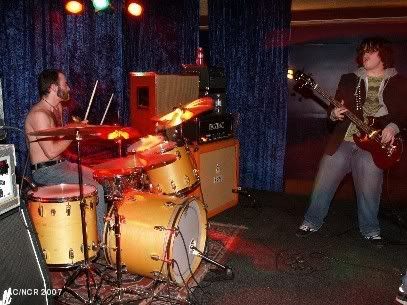 Parish action!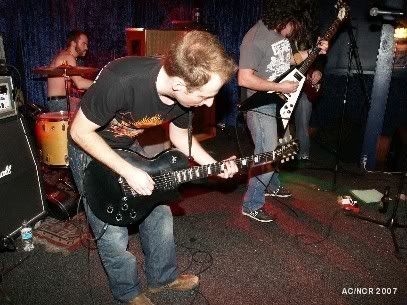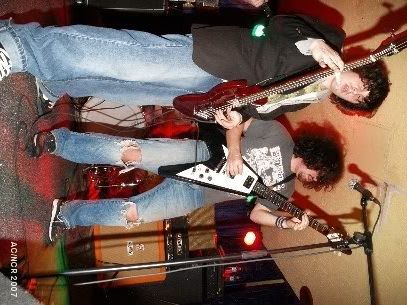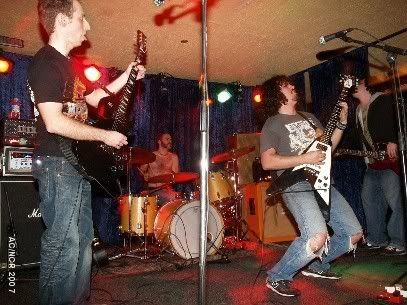 All pretty cool, and a good opener. Josh definitely has the metal singing voice down to perfection.