Besnard Lakes just put on an excellent show at Zaphod's, with the accompaniment of equally super local opening act Amos The Transparent.
Five-sixths of the Transparent crowd. I couldn't fit in a guitarist because of an insufficiently see-through post.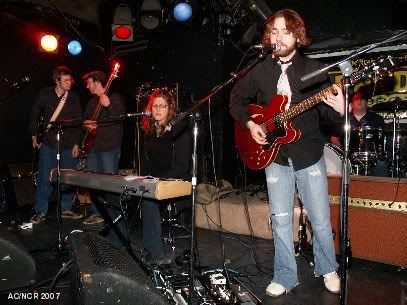 Last time I saw The Besnard Lakes they were incredibly loud and working some of the same ground as Sonic Youth. They've become far more melodic, this feedback-inducing shot of mainmarried couple Olga Goreas and Jace Lasek notwithstanding.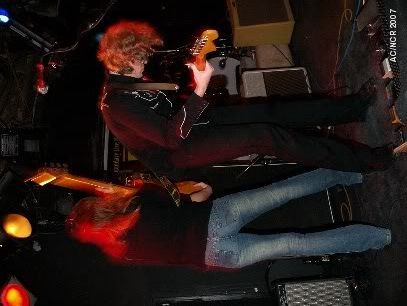 I eagerly await the Lakes' upcoming album on Jagjaguwar.