Oh, those crazy
Daiquiri
lads! I first saw them at Bumper's years ago ... I seem to recall four people on stage. At the time, I thought they were annoying and unlistenable. For some reason when I saw them again a couple of years later opening for Andrew W.K. I liked them a lot. Anyway, Mike Hickey is off to California (or something like that) so it'll be a while before they're around to annoy and entertain as a duo.
Leigh and Mike! The dynamic duo!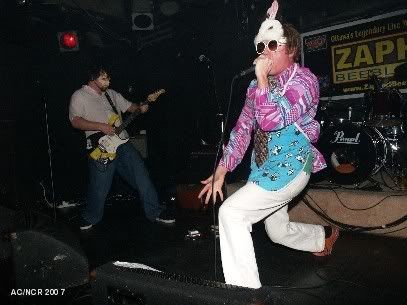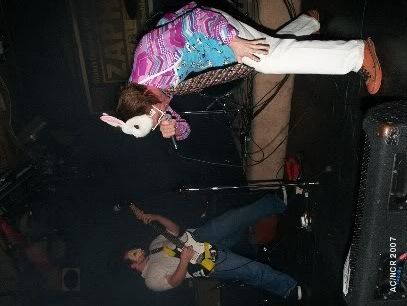 Smoke machine! I hate smoke machines.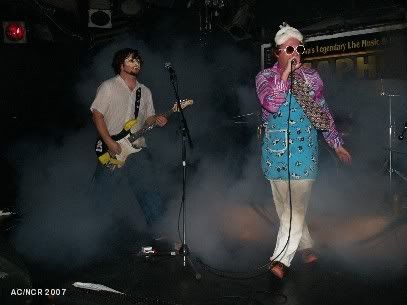 For one thing, they're a major cause of lycanthropy.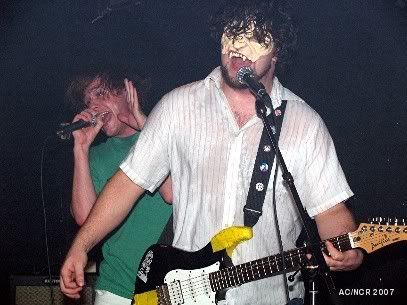 Mike is talk show ready.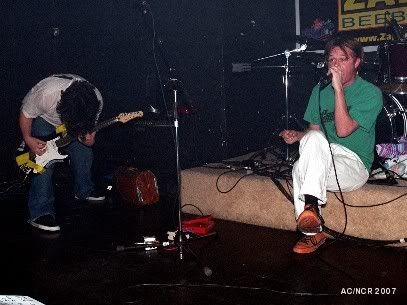 Down on the floor!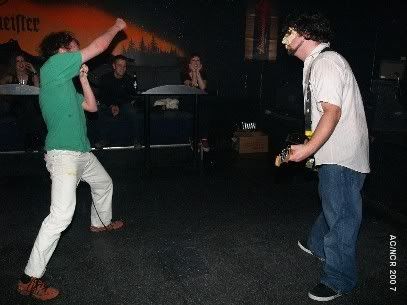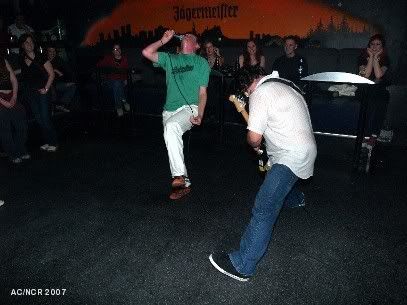 Really down on the floor!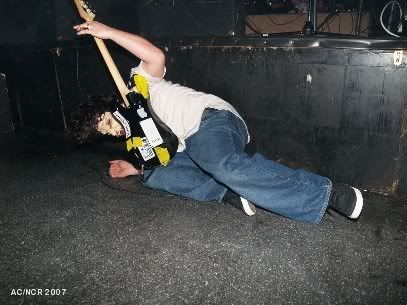 There was also some table climbing, but those pictures didn't turn out so nice. Damn smoke.