Blackball's closing set at Irene's qualifies them as the first band I saw play in 2007 ... an auspicious start, which kicked off with a cover of Blue Oyster Cult's
Dominance and Submission
. There were also covers of Motorhead's
Bomber
, The Dream Syndicate's
Days of Wine and Roses
, Iron Maiden's
Trooper
and The Sensational Alex Harvey Band's
Vambo
.
Kevin bends.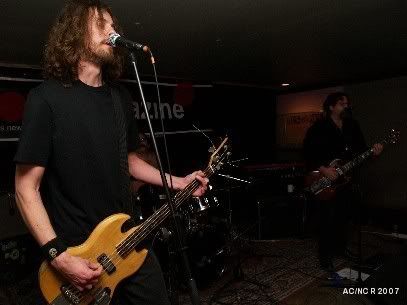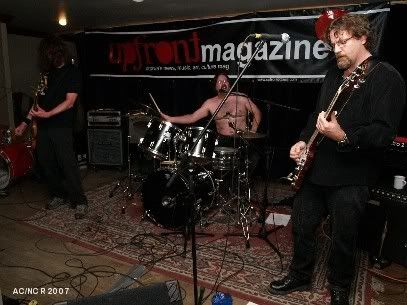 Ron sings!
Shouting action with Dave!
Hair-waving action!
And so on!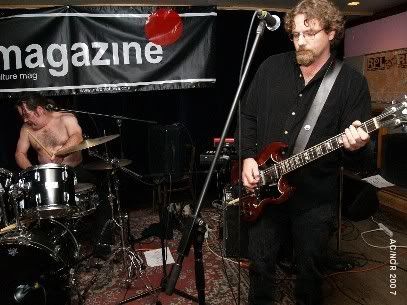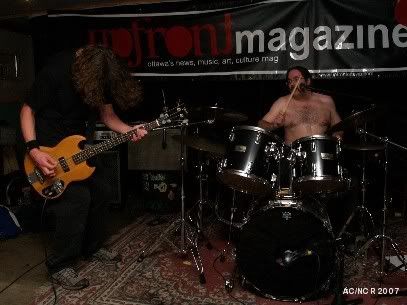 They finished things off with
Blackball
, inspiring Good2Go drummer Gilles Mantha to invent a similarly named dance on the spot. The Blackball will strike again at Cafe DeKcuf March 9 as they take part in the first of the Old School Punk Hangover with Harshey and four-stroke.