Easter weekend was record release time for The Double Pumpers, and that meant new vinyl (and CDs), a swanky silk-screen poster from local photography guy Petr Maur (who also designed the cover of
Old Gold
), a star-studded lineup of heavy duty rockers (the Friday prior to the Saturday show captured below featured Bionic and Mad Parish) and of course plenty of good ol' fashioned heavy rock from Ottawa's favourite power trio. There was also some drinking ...
Dave guitars seriously.
Damian sings!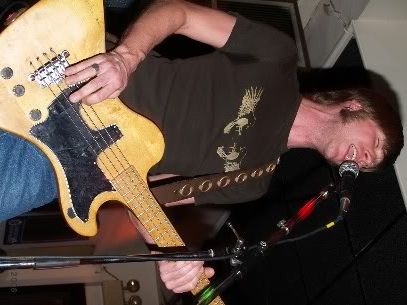 Yogi prepares to rock!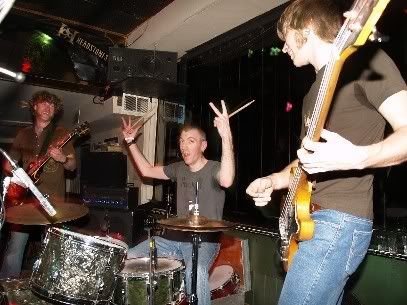 Dave prepares to fight.
Katie-Lynn of C'mon brings booze.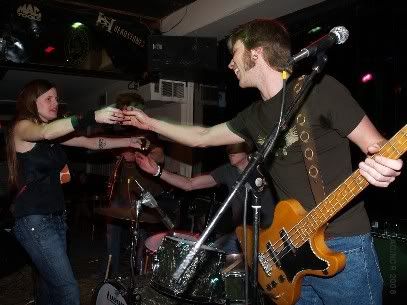 Hungry man Scott Mucklow adds some drums.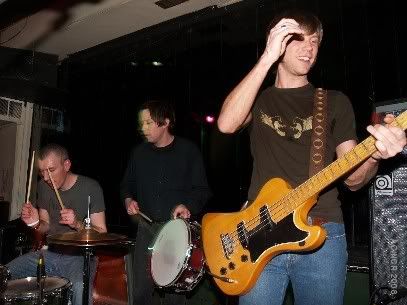 Drum standing action!
Dave works the feedback amidst scattered tickets.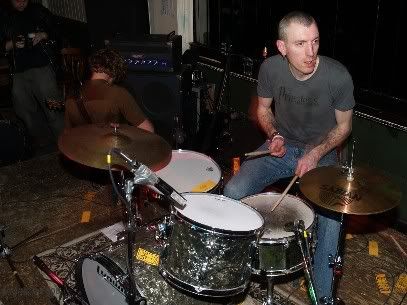 The end!
And I can attest that the vinyl
Old Gold
is mighty fine.