I suspect the crowd that gathered to see The Hi Lo Trons in End Hits' basement was one of the smallest the outfit has played to since their earliest days. Then again, it's also probably the city's smallest venue (possible exception: The Manx). This was a brisk but less sweaty than usual performance, more of a taster for the folks to young to attend their album release party at Barrymore's April 4.
Most of them. There's not enough room for Mike Dubue's keyboards so the once-departed and now-returned Mike Schultz handled all that end of the show.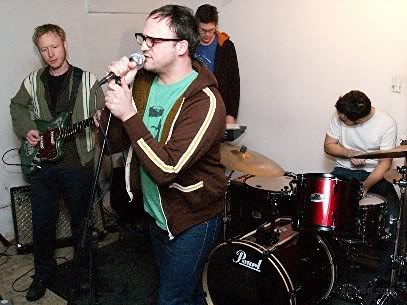 The rest of them. And electricity.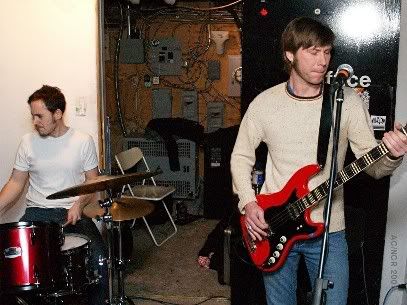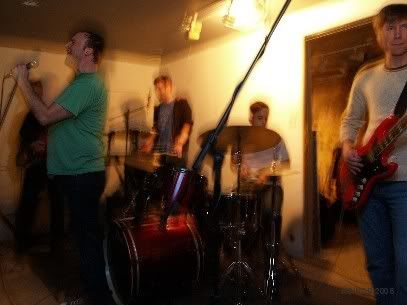 More Paul Hogan.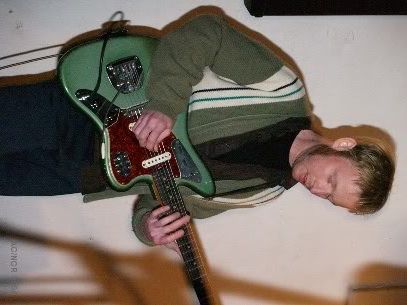 More Mike.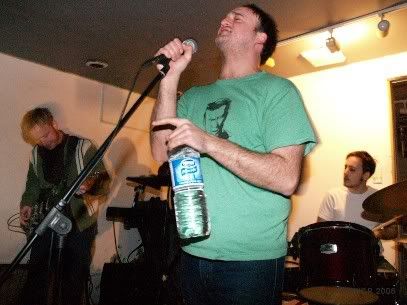 More other Mike.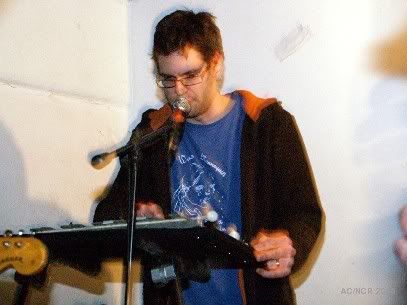 More shouting!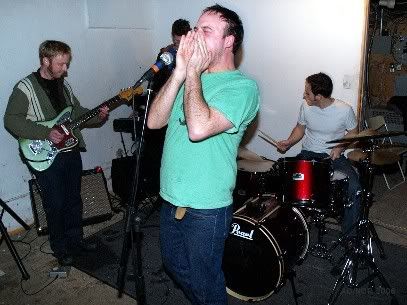 As mentioned before their new CD
Happymatic
hits the streets on Kelp Records April 1. They celebrate its venturing into the outside world April 4 at Barrymore's.