Bloomington, Indiana combo Murder by Death finished the night off in excellent form. They played show No. 1,000 a little while ago, so you can say they're experienced. Their music is an unusual stew of gothic Americana, punk, rockabilly and Tex-Mex instrumental sounds – a band whose taste runs along an axis stretching from Joy Division to Calexico, ending in a series of vaguely apocalyptic concept albums. I also get a strong Nick Cave vibe off them, which I suspect is due to Adam Turla's religious studies. They're one of the few bands out there that, while you can say you hear their inspirations and antecedents, there's not a whole lot else that sounds similar.
Piano attack!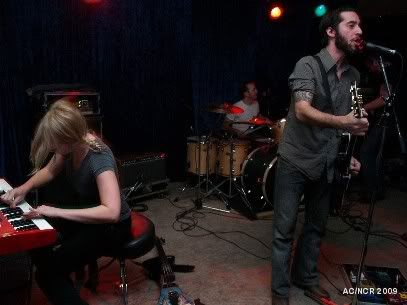 Then Sarah Balliet switched over to cello.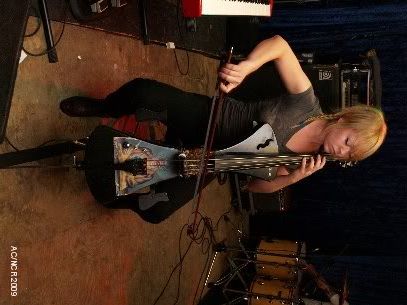 Ducking and weaving action!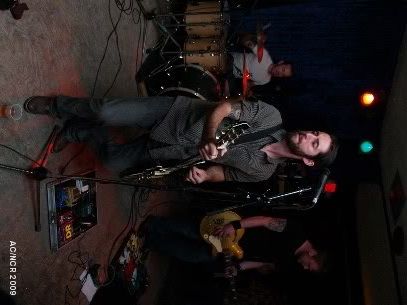 Adam leans in ... this may also be my best photo of bassist Matt Armstrong.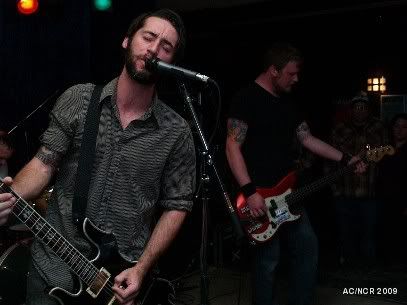 Drummer Dagan Thogersen eschewed the cloth cap this time around. Can you tell this photo actually hails from later in the set?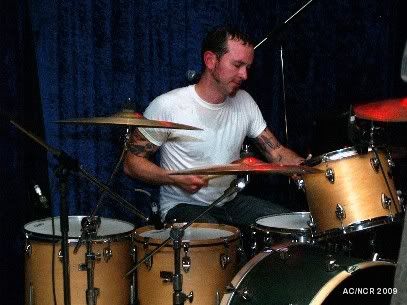 Adam works the neck veins.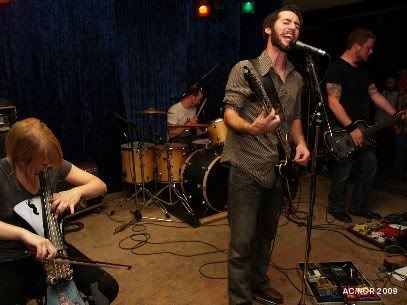 What're you lookin' at?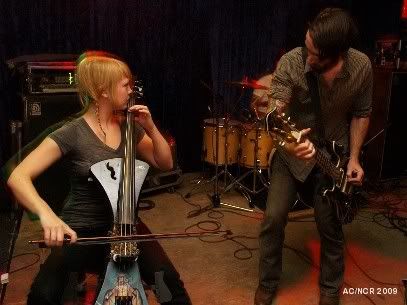 More leaning. And dig that crazy
Minarik
guitar.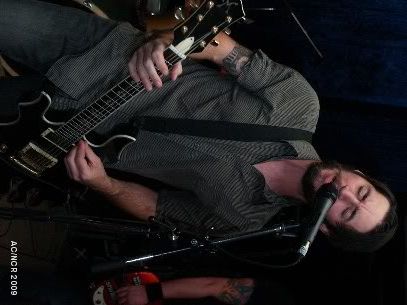 Prepare for extreme clapping!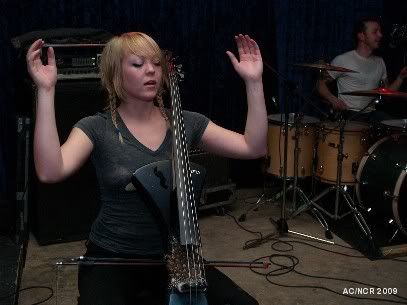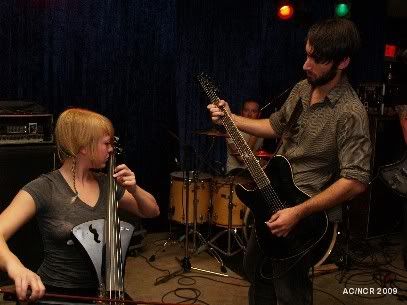 They went off briefly, then Adam came back for a solo turn at
Shiola
.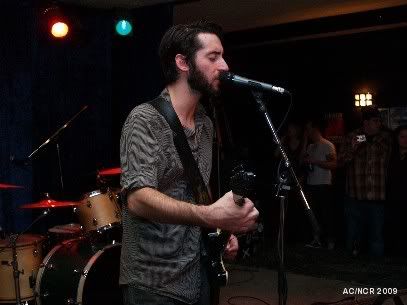 Big crazy instrumental finish!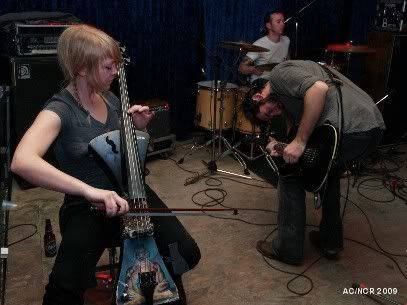 Darn fine, but it seemed to me that by the time I turned around at 1:30 a.m. or so a good chunk of the audience had sneaked away - to get up early for church, I guess.