It seems like just a short while I was traipsing through some horrible weather to see Howie Beck, Angela Desveaux and
For the Fairest
perform at Cafe DeKcuf - maybe the current horrible weather is the cause of the deja vu. This show was put on by Matthew at i(heart)music and was recorded for CBC's Radio 2 (or at least the Howie Beck show was). It was a nice bill with a reasonable amount of sonic diversity but a lyrical focus on personal stories.
Pre-show technical difficulties action! Jean-Guy Menard is offering some electronic advice to Steph Sears.
And they're off.
The lighting was bright enough for a few decent flashless shots.
Actually it was a bit bright for Steph, so things were dimmed ... thus these flash-using shots which make everything seem a lot brighter. Oh the irony.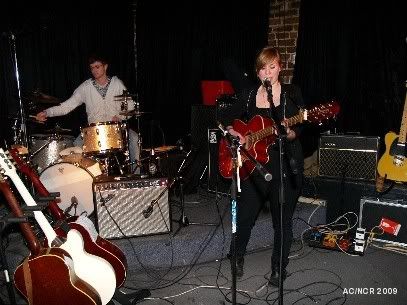 Clapping action!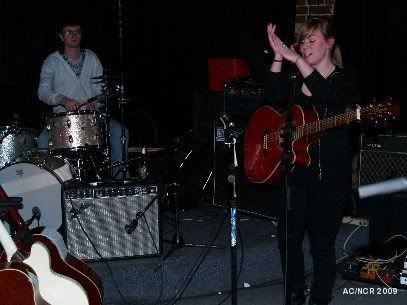 There you go then. No word on future shows, though some recording is apparently in the works. Or was. Or might be.