Since the DD/MM/YYYY show fell through and turned my evening of rock into an evening of yakuza films, let's take a trip back through time to Irene's, just a few week ago. Opening up for Toronto surfsters The Von Drats are Ottawa's pancakinest band, Shanker and Romps. There was some definite twisting in the crowd during popular favourites like
Big Fenders
and new one
Rockin' With Romps
.
Romps and Shanker (making on of his frequent appearances on this here blog ... just a few days ago it was with Cold Coffee and Salty Boots).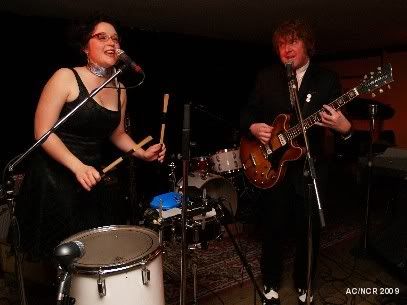 The other side of Shanker and Romps!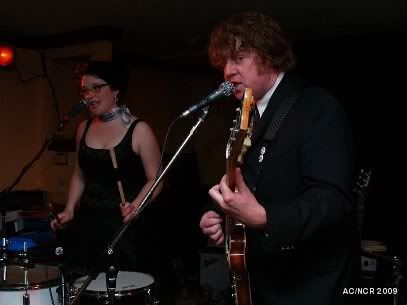 I must have been running back and forth for this show.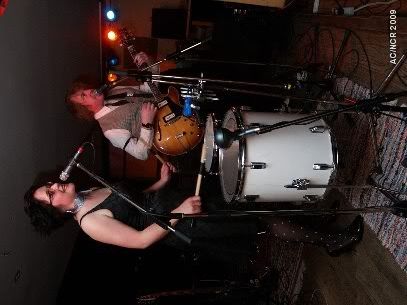 Come to think of it, I do that at most shows.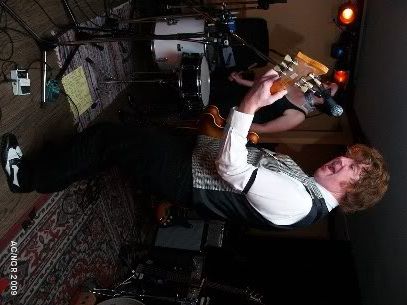 Victory for Romps!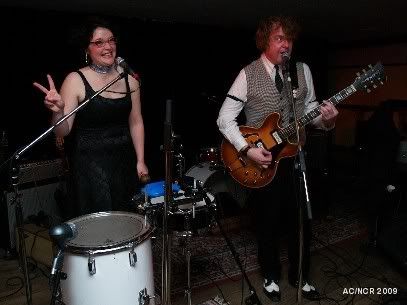 Yay!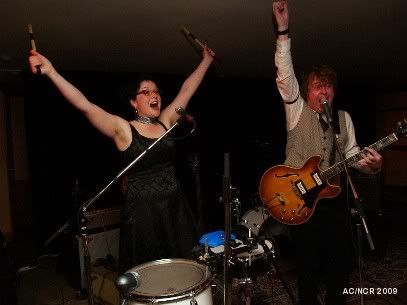 More singalong actions!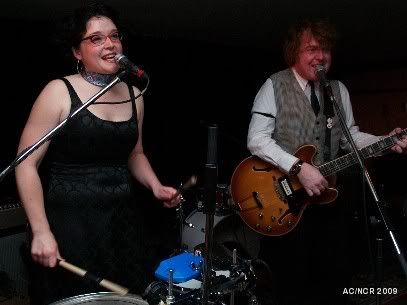 Knee-bending action!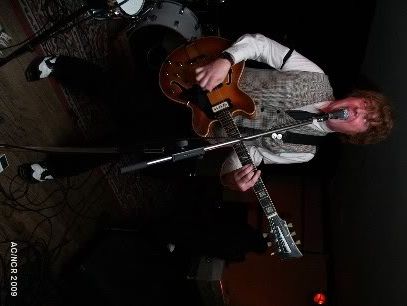 Everyone take a bow!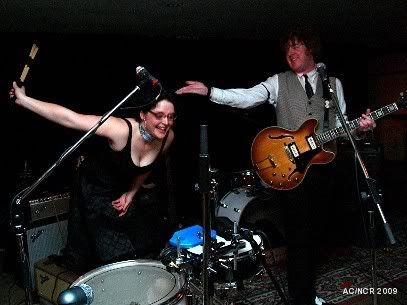 Dare I predict another show imminently? Or soonish? Or sometime?
Show reminder: Ross Neilsen & The Suffrin' Bastards play The Rainbow.