The CHUO funding driver is over now (not that they'd object to a few more people throwing them a few bucks, I imagine), and with it a series of fund-raising type events, including this show at Babylon. Opening act The Vapourizers are yet another band in what might be called the Liquor Pig Festival family, and as such are usually only found at open-air festivals and the like. All familiar faces in this band ... and is it just me or were a disproportionate number of the drummers at this gig CKCU show hosts?
Them Vapourizers: A shadowy Peter Slim, a hat-wearing Machine Gun Jimmy, a drumming Dick Altavista and a bass-playing Chief Lone Pig.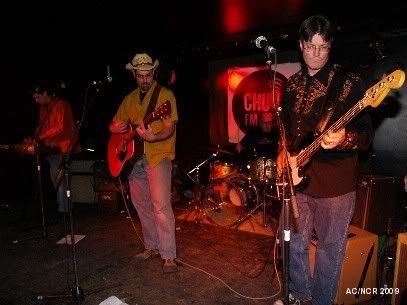 Dick Altavista on both kinds of drumming.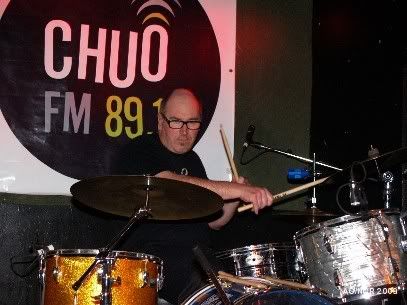 Jim sings!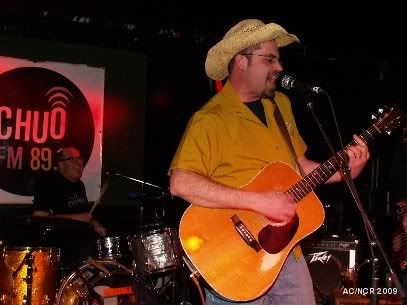 Dave played some synth for the vaguely Paul Rolandish intro tune.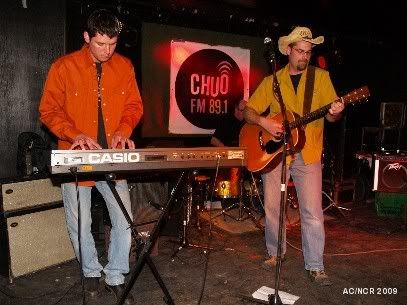 Instrument switching action!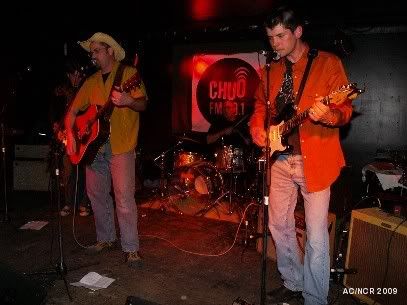 Later, some harmonica.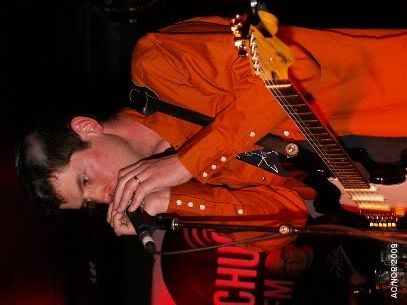 Guitar faceoff action!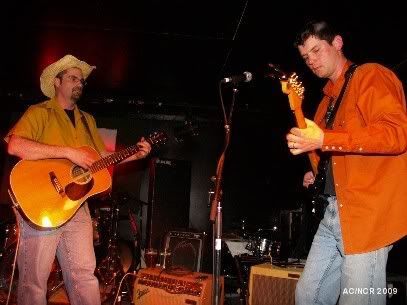 More singing Jim.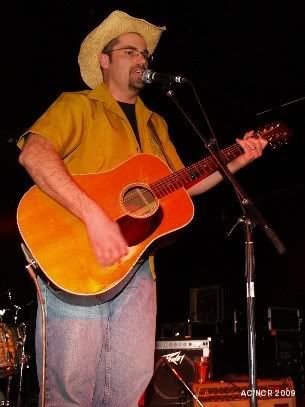 More singing Tim.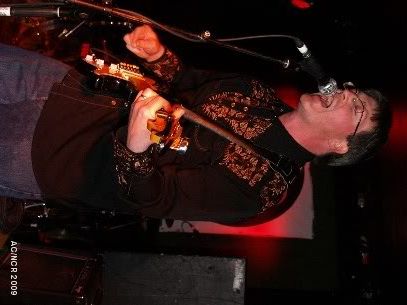 And so on.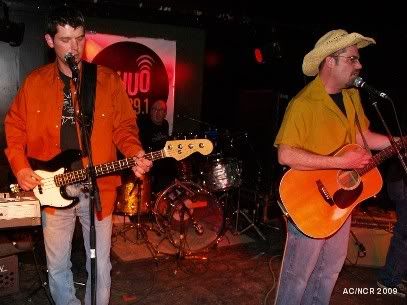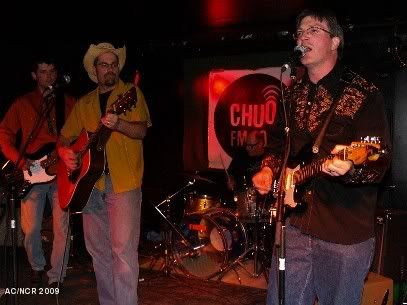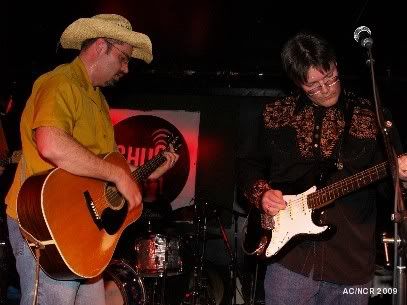 Dunno what they're doing next, but I suspect a slot at this year's Liquor Pig Fest may be in their future ...