There were so many fine choices of where to go to last night it really wasn't fair (and that was even before I failed to notice The Sick Fits and Watters Brothers Rebellion were performing at The Rainbow). I passed up shows by Teenage Head and The Fucking Machines to go and see The Pack and The Paperboxes on the grounds they've come a long way. The few folks who didn't go to other shows were treated to some shoutin, howlin' and caterwaulin duo style blues from headliners The Pack (Becky Black on guitar, Maya Miller on drums), The Paperboxes (Raymond Tin on guitar, Marcus hastings on drums) and Mississippi Grover (MG on guitar and drums, plus the skull of a cow ... that counts as a duo, right?) 'Ere we go!
Mississippi Grover and some bleached ruminant cranium.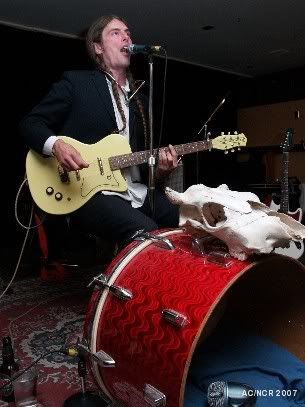 The Paperboxes. Marcus does most of the singing.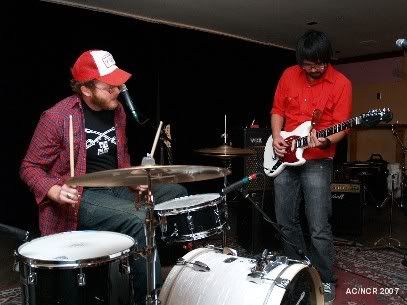 The Pack. I can hear why Black is garnering Janis Joplin comparisons. They should do a show with The Mongrels so she and Amy T. can have a Joplining contest.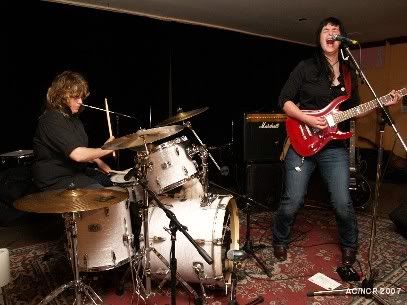 Regrets at missed shows aside, that was all pretty swell.