I can say something about the Bronson Centre Theatre stage that I can say of no other venue: I've performed on it myself. Many years ago I failed to dazzle Mr. Kehoe's Grade 10 drama class with my dance interpretation of
McCavity
from Andrew Lloyd Webber's
Cats
(back then the Bronson Centre housed Immaculata). Animal Collective had better luck. Also a bigger draw.
Eric Copeland, formerly of Black Dice, got a decent reception from the crowd when he opened, but I noticed a slight trickle of folks heading out to the auditorium. Maybe they were unimpressed, or perhaps they had neglected to bring earplugs and were feeling the effect of massive, brain-shredding volume. "I think that made my nose bleed" I overheard one concert-goer say.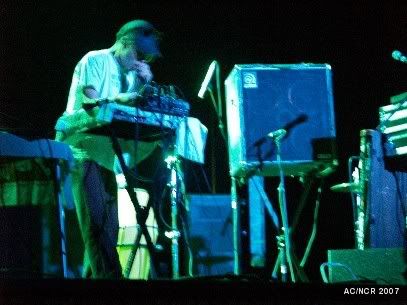 Avant-pop outfit Animal Collective had the crowd up and dancing at the front of the stage by the half-hour mark.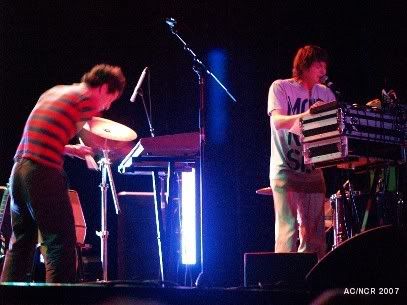 Following their well-received set, I bicycled to Irene's I got there just in time to see Sonic Avenues clear their gear from the stage. Boston's Muck & The Mires were up next with a set of back-to-basics rock and matching duds.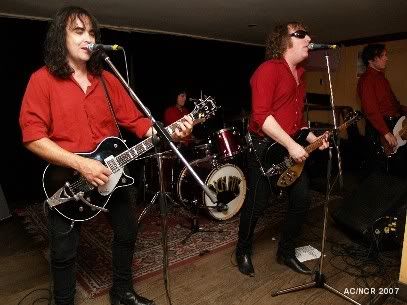 Ottawa's own Sick Fits closed the evening with a short set (it was getting on) including their traditional cover of
TV on the Blink
, a run through
Dead Flowers
and a show-closing manhandling of
I'm Eighteen
.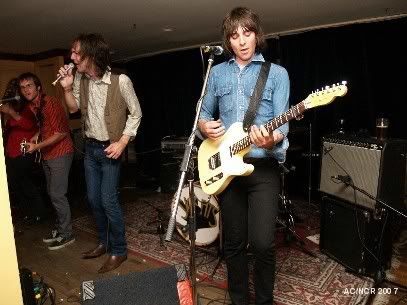 That was interesting, and I haven't even mentioned the guy dressed as a puffin yet.