Fullton's Point
hail from Georgetown Ontario. They kick out the stoner rock with a heavy dose of lead guitar workout from singer and sometime Sons of Otis drummer Ryan Aubin. They've got a heavy-duty rhythm section as well. Folks who dig the bluesier side of the Small Stone label and 1970s hard rock. I note that they list their band website as
High Times
'. Whatever can it mean?
Here's a later shot of mainman Ryan Aubin, after switching from Firebird to Eagle.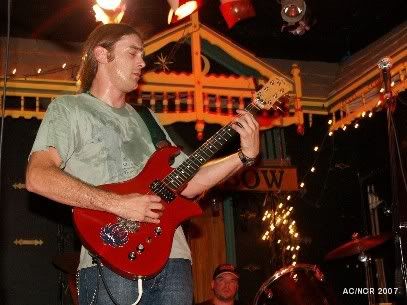 Devin Legate prepares to lay the whammy down.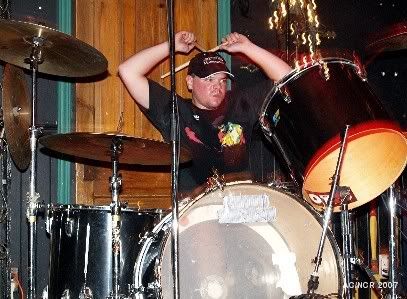 Phil Stocks handles the low end.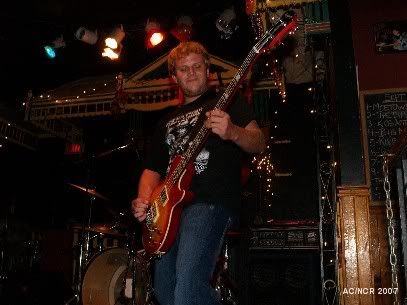 The whole lot!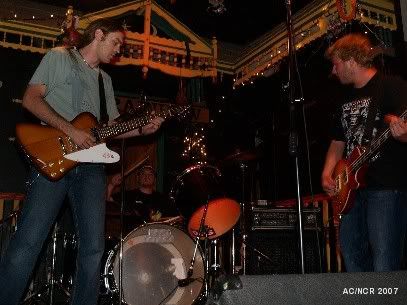 Pointed action!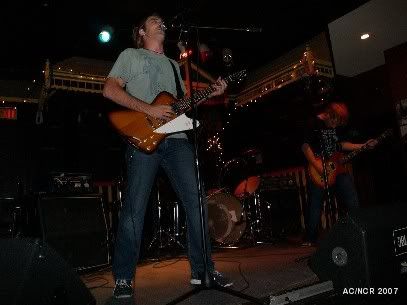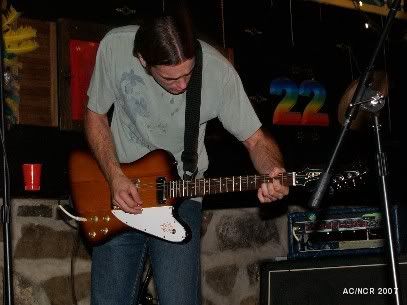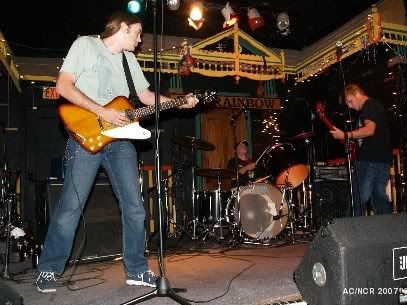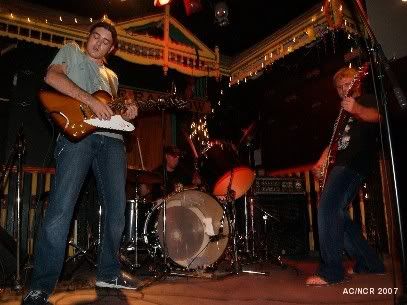 The view from up top.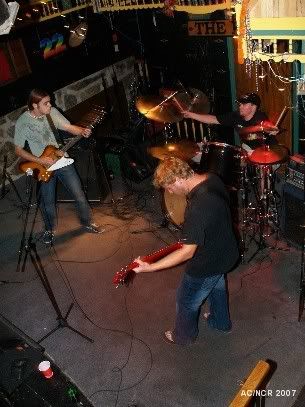 And a bit lower.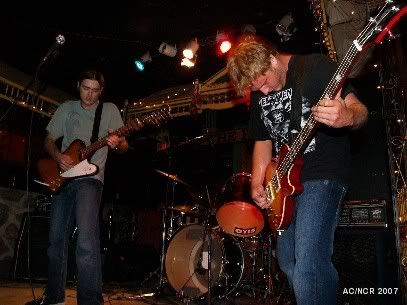 There you go then.