First up, Toronto reggae musician
Bill Murray
. His music has a rough and rootsy edge (possibly not by design, he told me after the show it was a problem-plagued performance); nonetheless, a lot more appealing to my ears than a lot of what the ska crowd is doing.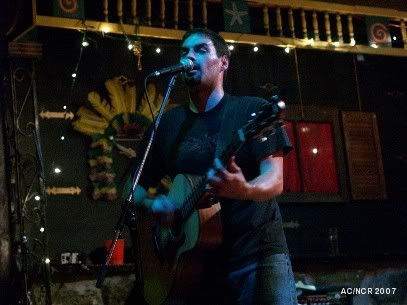 Up next, Ottawa's own Mighty Eagle Band. They sounded superheavy, and have some snazzy new shirts to sell as well.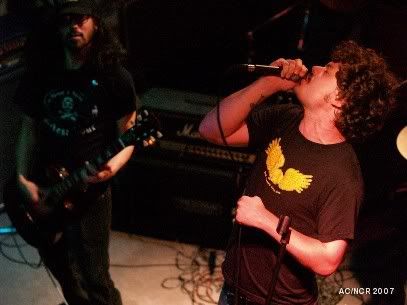 Georgetown's Fullton's Point followed with a set of heavy trio stoner rock. If they don't end up releasing an album on Small Stone there's something very wrong with the world. Guitarist Ryan also plays drums in Sons of Otis. Drummer Devin Legate has crushing form.
Tara Lee Combs finished things off: More heavy rock with the occasional quirky edge and a cover of The Runaways'
Cherry Bomb
. Guitarist Simon Trepanier is out front in this snap. Tara was also in Navajo Code Talkers, credited as "Ms. Jett". I seem to recall reviewing their
Heavy Dirty Sounds
for the Ottawa
Sun
.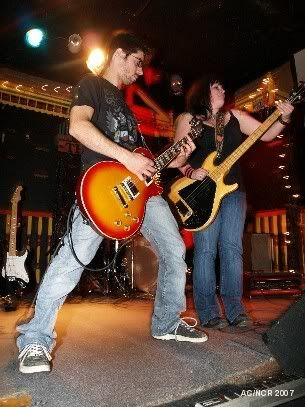 It was a good night to bring earplugs.
Show reminder: Au Revoire Simone and Oh No! Oh My! perform at Zaphod's (not Babylon, contrary to some listings, including an earlier version of this one).