And at last we come to the end - of this particular Mavericks show, and of Dr. Wily and The Robot Masters, that is. Ottawa's best video game metal soundtrack band is no more. You want the Donkey Kong theme song? You'll have to play the game itself, for Tim, Fatty, Steph and Pete have hung up their guitars (quite how you do this with a headless Steinberger I dunno) - or at least gone on to other musical projects. And now on to the pictures, the vast majority of which are nowhere near as good as
the ones I took last time
.
My best shots of Pete are both group pics.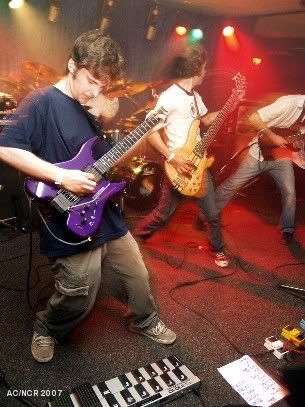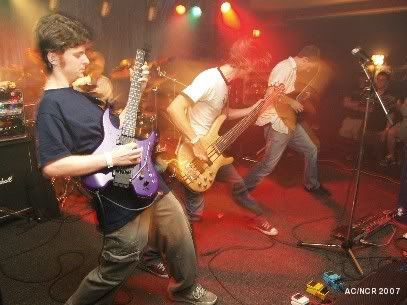 Fatty is still not all that fat.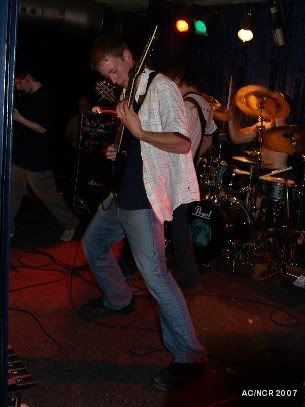 Steph rocks out!
Tim brought a labcoat for the occasion.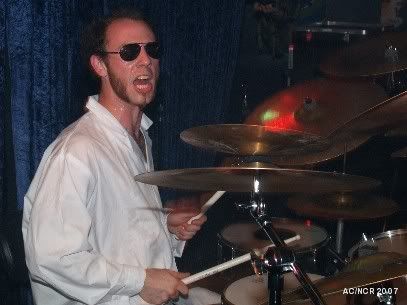 Up!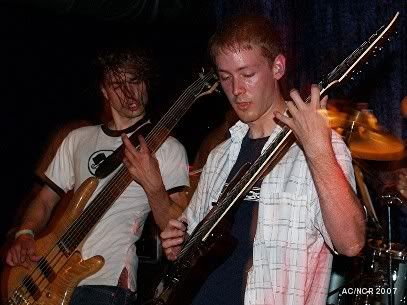 Down!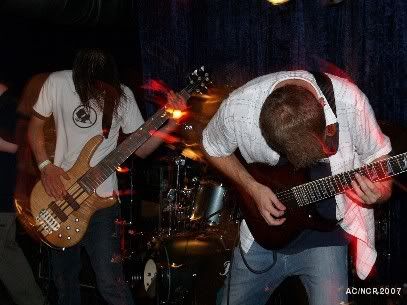 And finally a bit more Steph.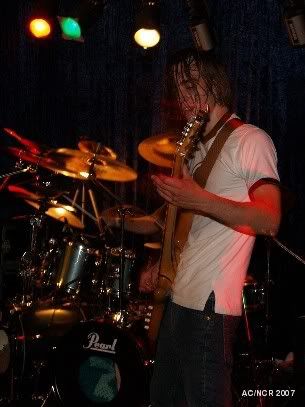 I know Tim plays in Deamon and The Donner Party - as for everyone else, who knows?