The Holy Cobras
finished the night off with their psychedelic punk sludge; when I ran into Danny Druff at the Tyvek show a week or so later he admitted to being a big fan of The Germs, one of the bands I compared their sound to. I've been listening to some early live Wire and I'd say that's another possible comparison. Or we could just say it's psychotic mantra punk and leave it at that.
To the left of the pole, Johnny (also of the Fucking Machines and many other bands) and Danny Druff.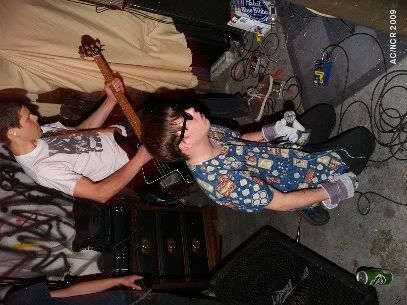 To the right, former Million Dollar Marxist Rich and Rodney Royale.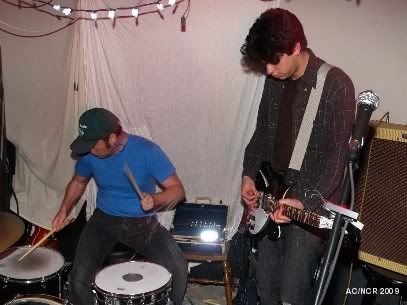 Danny takes a stand.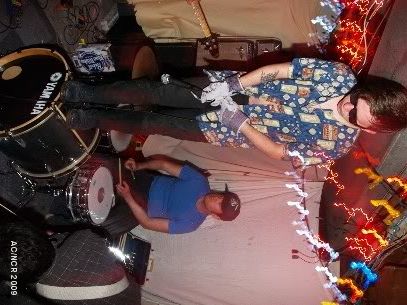 I think this photo was illuminated by someone else's flash, which is why it looks like someone's been standing on it.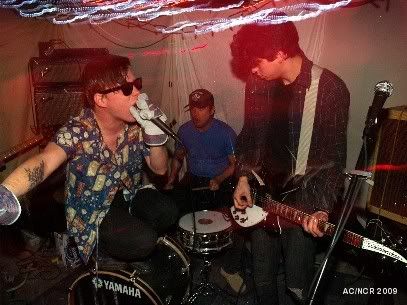 Rod goes down!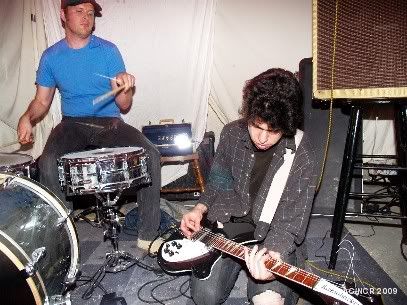 Seeing double action!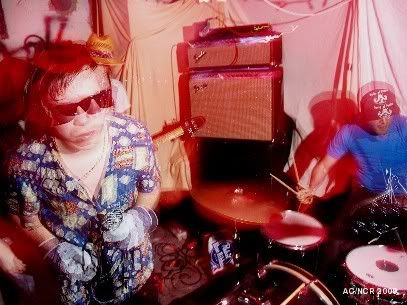 They're surrounded on all sides by photogs.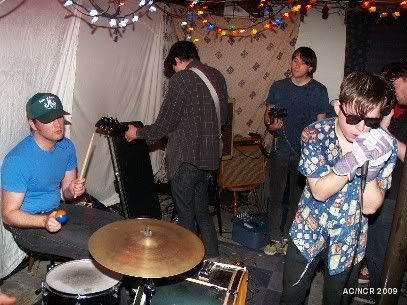 Danny works the crowd.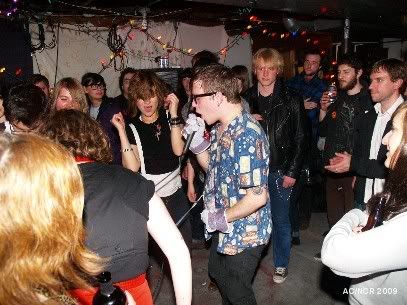 Rodney - still down.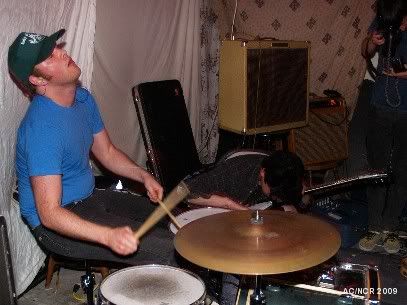 Rhythm section action!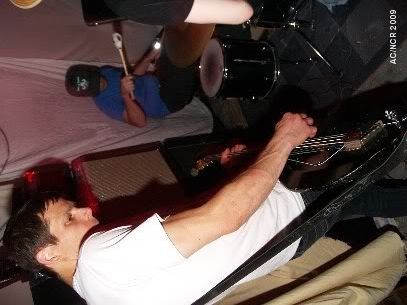 And that's all for tonight!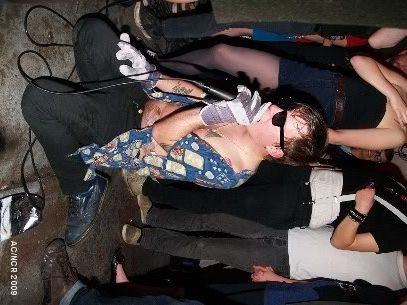 They'll be back in the basement of 854 Bronson Ave. for the second night of the Gaga Weekend. They're also playing at the Green Room in Montreal June 8. They also have a new split cassette with Grand Trine on the Bruised Tongue label.