Once again off to the Royal Oak and another fine Rock'N'Roll Pizza Party presentation. Endangered Ape started things off with a band, thanks in particular to crazy frontman Adam Munro. On their killer EP they sound quite post punky; live they were more psychedelic garage. Really fine either way.
Shouting and eyeball-popping action!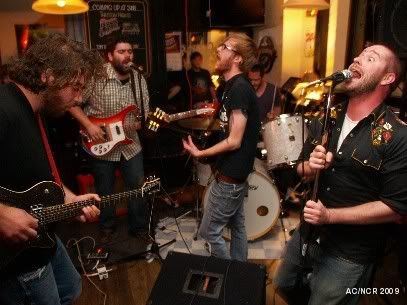 Who's who? I know not since I was even lazier than usual and didn't get names ... the bass player is Phil Lawton and that's all I got.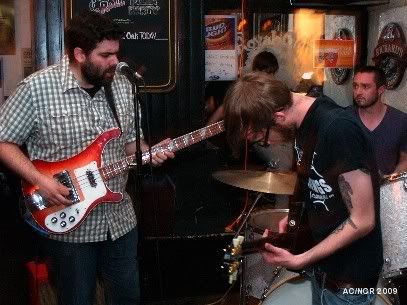 Expostulating action!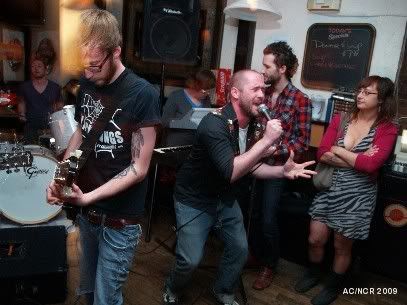 Jane Edmunson handles the keys, while the Hot Blood Bombers' Shane Grass looks on.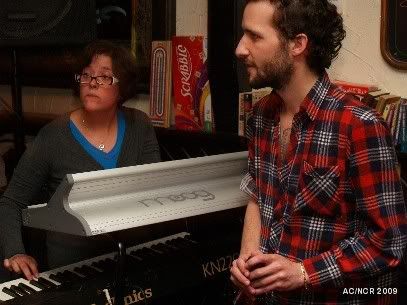 Upstanding action!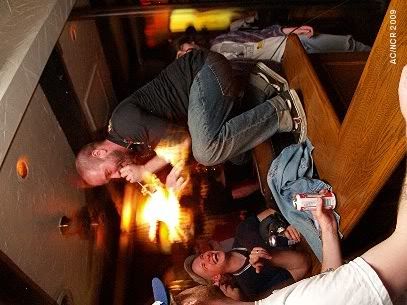 Shirtless action!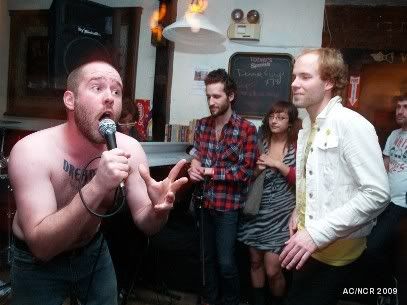 A brief moment of contemplation.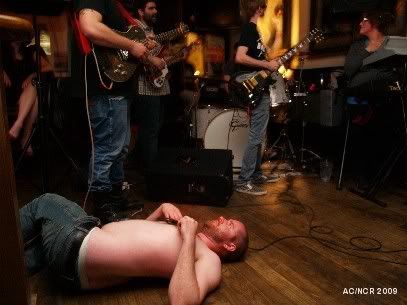 Big finish!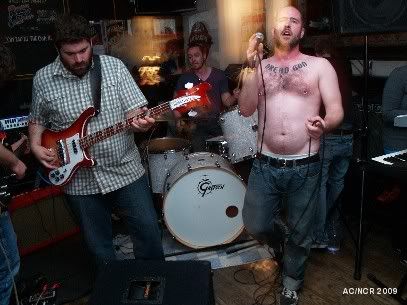 They promise a full-length LP some time soon; they're now headed back west for a multitude of shows in Alberta and B.C.