Ben Wilson wrapped up his label's first anniversary show with a performance of his own band That's The Spirit, operating at full strength.
Ben!
Noted steel player about town Tom Thompson.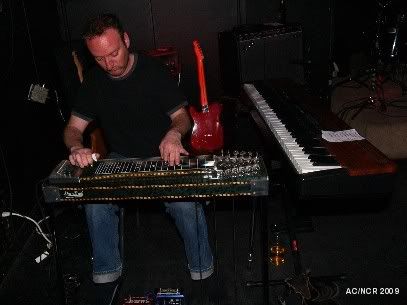 Trumpeter Nicholas Dyson and bassist Simon Wright (also of The Village Bicycles) get the bounced flash treatment.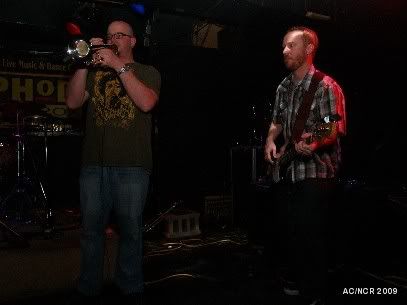 Department of Foreign Affairs man Brennan Pilkington.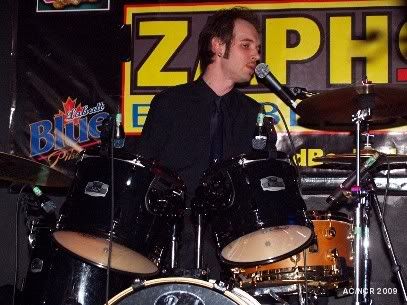 Tom takes a turn on the keys.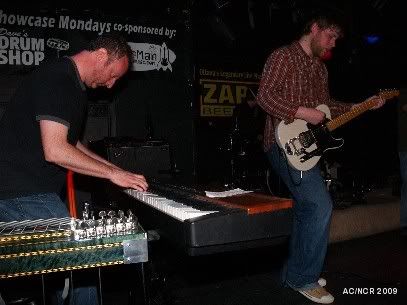 And so on!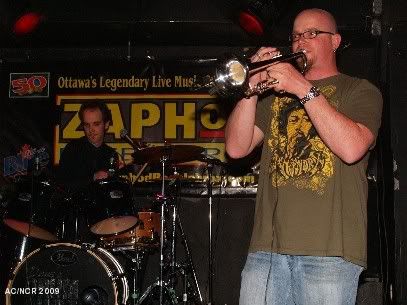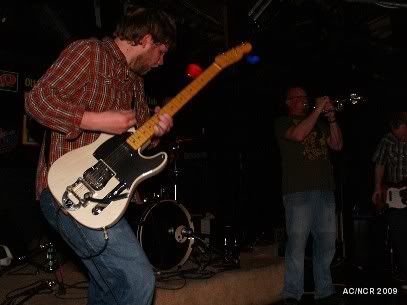 Big rocking finish!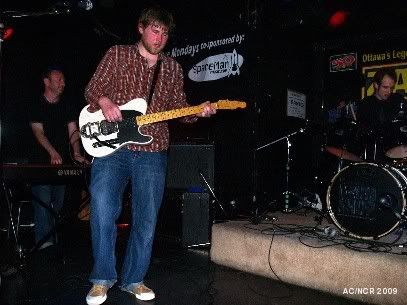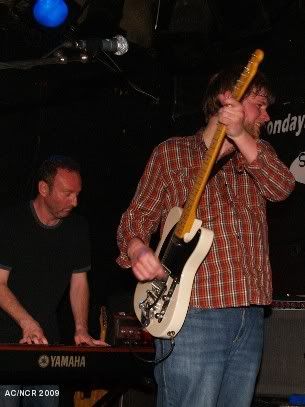 Right now Ben's off in Scotland (he played in Glasgow last night and will be in Edinburgh on Thursday). A couple of dates in England and Ireland, then it's back to Canada to open for Apostle of Hustle at Zaphod's on May 23.