Now, Songs From A Room and The Sheepdogs are two bands I can very well see sharing a bill - and I'm quite glad I did, since they're both ace performers. I get the impression
Songs From A Room
started as a bedroom project from brothers Brayden and Dustin Jones. Now they're a full on rocking quintet with a high-energy stage show.
SFAR launch their attack!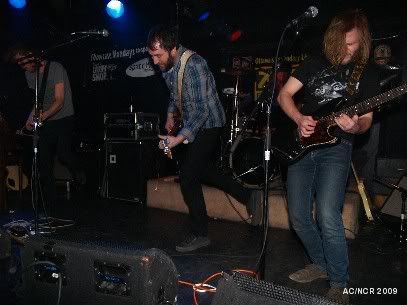 Off to the left, keyboardist and guitarist Craig Mailman.
And in the back, Dustin.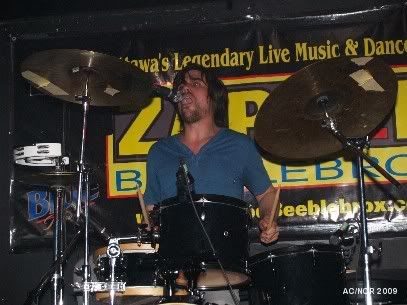 Brayden shouts!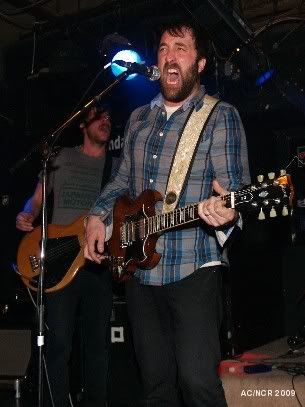 Dave Stephen bends back.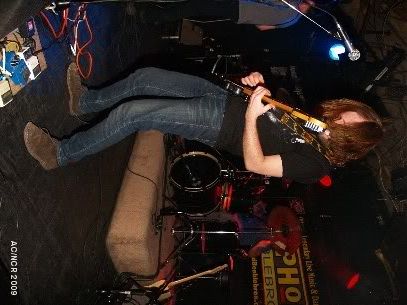 Nick Bechard bends forward.
More bending!
Craig switches to guitar.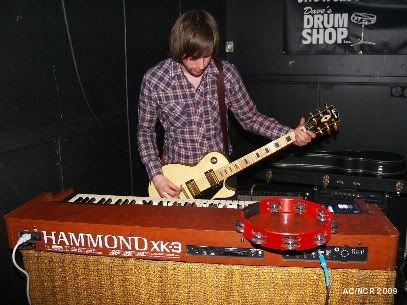 They're an active lot.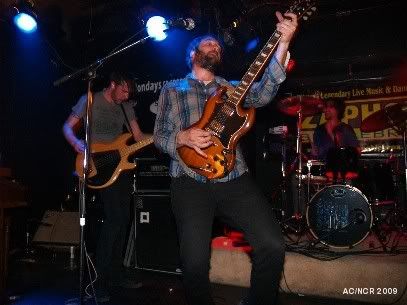 Big
Revival
finish!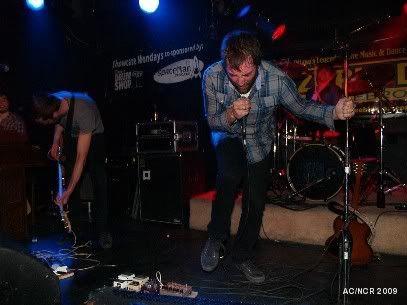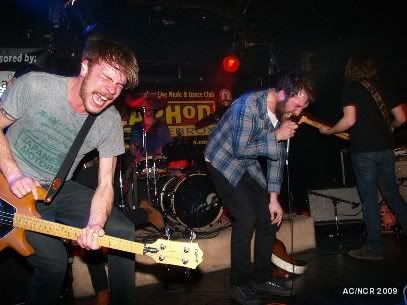 The whole lot!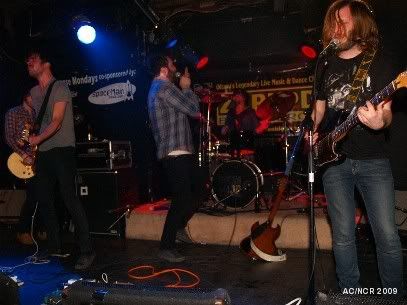 Definitely a band worth checking out if you can.
Show reminder: Cracked Lantern get the blues at The Rainbow.