I knew I was going to get to use that New Teeth photo sooner or later ... they have a show tonight with former Tangiers man
Josh Reichmann and the Oracle Band
and
Glenn Nuotio
at Zaphod's.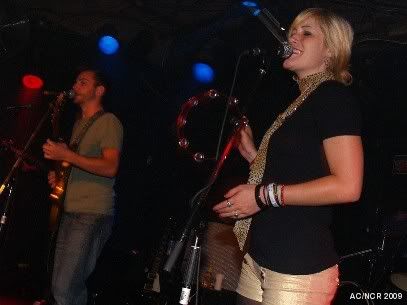 New Teeth, Zaphod Beeblebrox, September 15, 2008
You can also catch
Acres
,
Poorfolk
and
Steve St. Pierre
at Cafe Dekcuf or State of Shock and Age of Daze at Mavericks.
That's The Spirit
, Nova Scotia's
Paper Beat Scissors
(who also play at The Treehouse the following day) and The Flats at Irene's.
The Robert Farrell Band
slides into the Elmdale House. Alan Ganev plays the Avant-Garde Bar.