Allright, we have one little orphan photo from the Thames show at Sounds Unlikely. I would have posted it yesterday, but for some reason my image provider decided to install a function that automatically rotated all my photos "right side up" without telling me they were doing so. This photo of Alexander Moskos refused to unrotate until now, so here it is.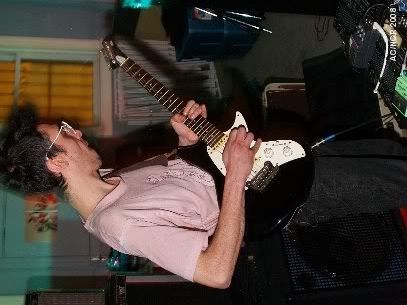 And now onto this evening's entertainment:
Today I Caught The Plague
,
Children of Eve
,
Callahan
and
The Courtship
rock Mavericks; St. Joe's Mission and Sojourn play Zaphod's; The Hammerheads get funky at The Rainbow;
The County Boys
and
Huntley Slim
perform at Irene's;
Sandy
release their new CD at the Elmdale along with
Seedhill Road
;
Ladymilk
and
Uncle Sean
play the Avant-Garde Bar.