You've seen a lot of Mark Mcyntire and Patrick Shanks on this blog as part of such varied combos as Weapons of Mass Seduction, The Half Milers, The Glads, Shanker and Romps, Four'n'Giv'r and together in The Solid Senders and The Trudels. Now they've got a whole new band together ... and by new I mean they've already played a bunch of times but I only just got around to seeing them a couple of weeks ago. It's called
Cold Coffee and Salty Boots
and also features Jason Vaughan, Diane Lachapelle and occasionally Rance Mok.
Mark McIntyre ... and yes there was some patented Mark kicking action, but I failed to photograph it in time.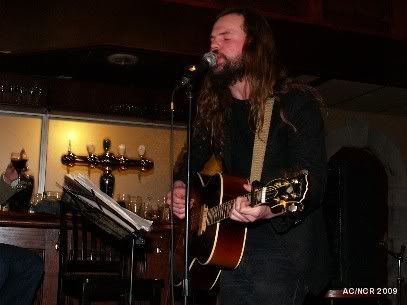 You can make out the schoolroom scene from
The Wicker Man
to the left of Patrick Shanks. You can also see vintage girly mags.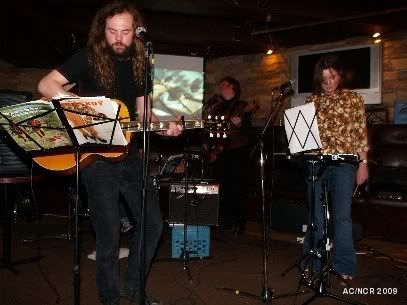 That rhythm section! Patrick Shanks is himself, Jason Vaughan owns ArtGuise (just across from Birdman Sound).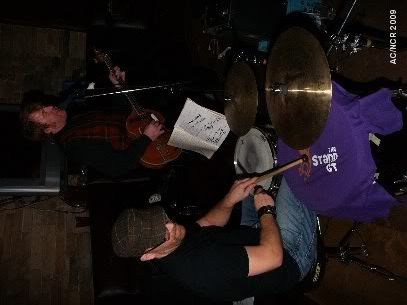 Diane Lachapelle on singing and percussion.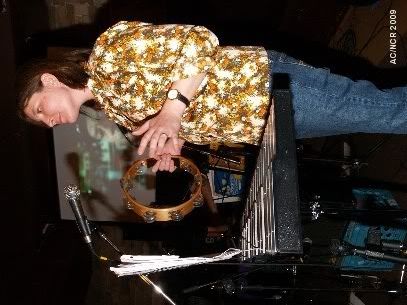 Backup singing action!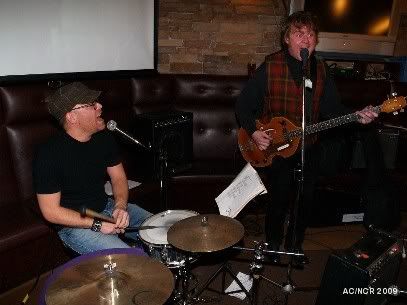 More Mark!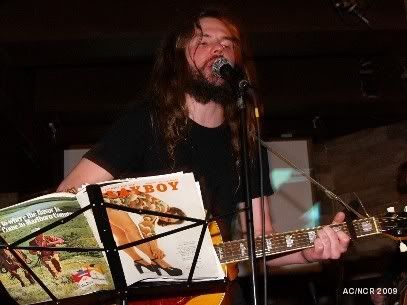 Diane prepares to unleash xylophonic fury.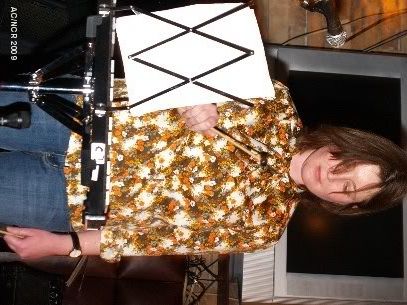 And last but not least, naked dancing women.
Lot's of fun in a folk-rocking vein - like Dan Melchior or The Heartless Bastards, say. They'll be back at the Clocktower March 21 for another of these regular monthly shindigs, this time with Owl Farm and Nervous System, and at Babylon April 2 for a CHUO benefit with the Band Whose Name Is A Symbol and Vaporizer.