One of the best things about Zaphod Beeblebrox's free showcases is that there's usually an interesting variety of acts playing. I don't think you would have caught
Organ Eyes
opening for The Ssheepdogs at a gig you had to pay to get in to. Sami Secord and Cameron Steacy are a young, moderately shaggy duo who describe themselves as "two relaxed people making some relaxed tunes." They make me think of Blackavar and Mazzy Star, primarily because of Sami's deadpan vocals. I can imagine liking them quite a bit if they add a touch more fuzz and trim the instrumental bits.
Sam and Cam.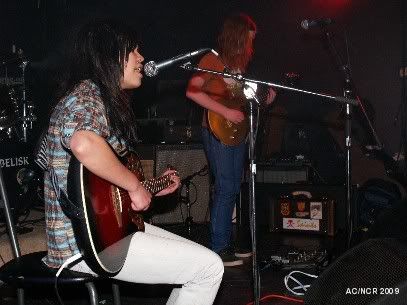 A little bounced flash.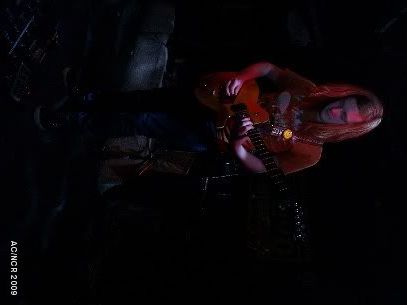 After that it was over to black and white.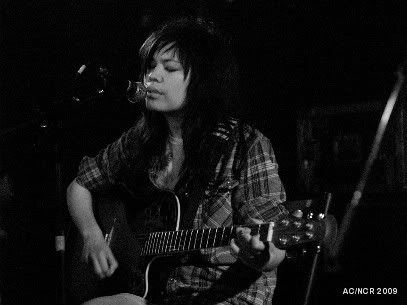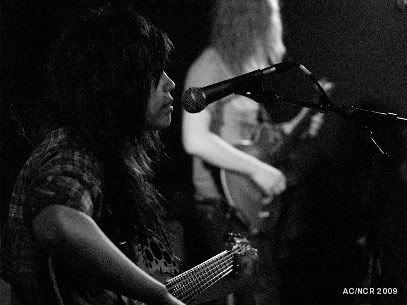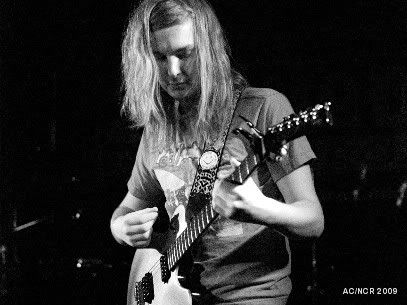 Cameron took over the instrumental side for the last number.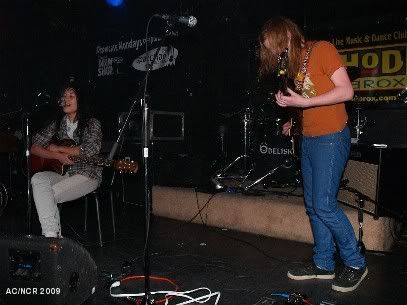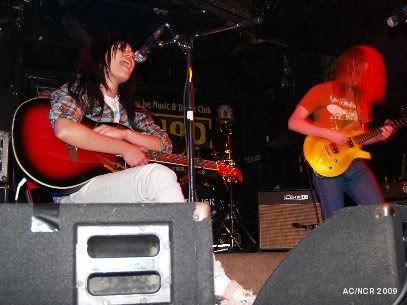 The duo will be performing along with Azeda Booth at Cafe DeKcuf April 16.