The Smith Westerns were definitely the most pleasant surprise of the night - everyone was at least really good, but when you consider the members of the group met at a Chicago high school and at least a couple of them still attend, I have to say their teen punk blurt meets Marc Bolan sound was an even greater accomplishment. Their recorded stuff is back in their Memphis lo-fi rock phase, at this show they were far more glam.
At left, Cullen (the old man of the group) and a guy named either Max or Hal, who's keeping his guitar up with a shoe-string.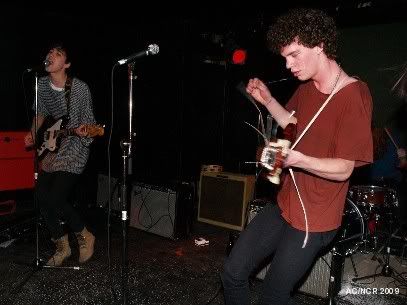 I don't know who the drummer is ... Michael maybe.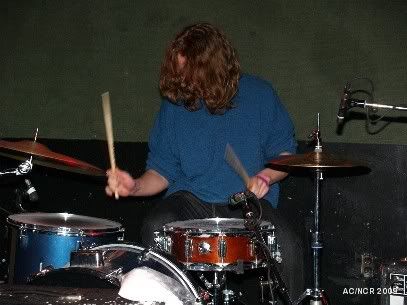 Singalong action with Cullen's brother Cameron.
Ahchoo!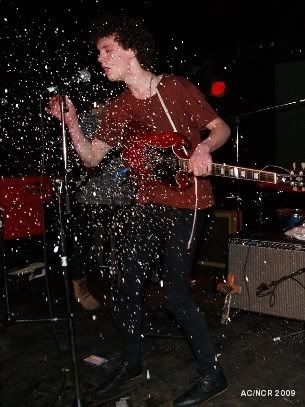 Cullen, the old man of the group.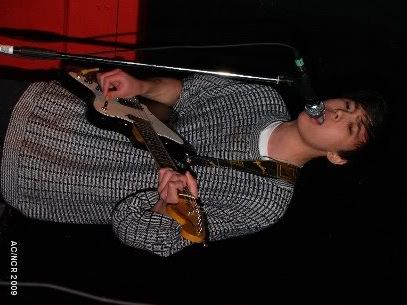 It's all about the confetti ... and Jesus.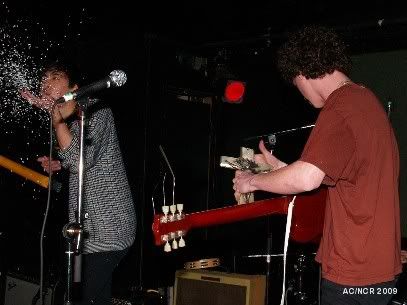 Western action!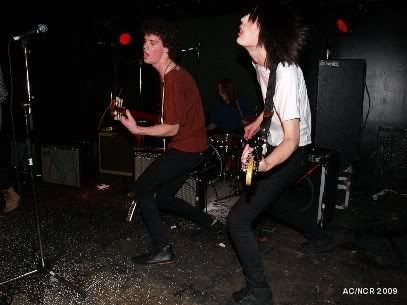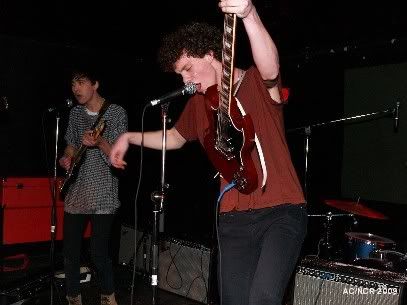 More confetti!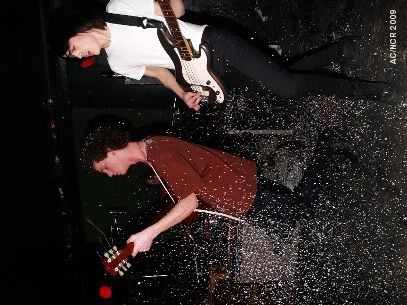 A killer set which earned many post-show plaudits. Then they backed Nobunny to even more killer effect.