As we speak,
The Arkells
are wrapping up their tour with The Waking Eyes with a last dash across the western provinces. It comes to a halt March 7 in Winnipeg, the Eyes' hometown. They put a lot of work up on stage and seem to be in constant tour mode - after less than a week's rest they're off to festivals and award shows and all that kind of fun stuff. At least they're giving themselves a break in April.
Singalong action with Max Kerman, bandanna aficionado Mike DeAngelis and keyboardist Dan Griffin.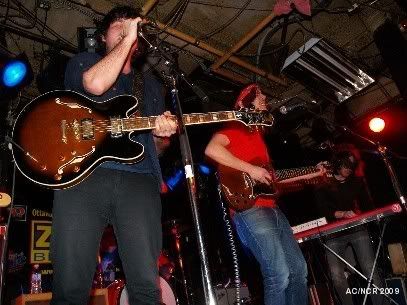 Headbanging with Nick Dika.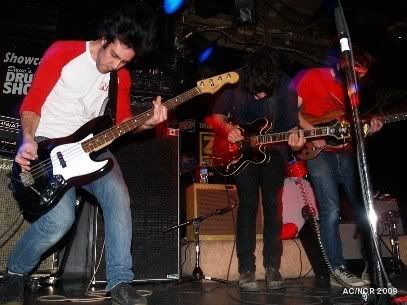 This is about as much of Dan as you're going to see ... they had a big crowd of devoted fans out for this show. Zaphod's was so packed I was stuck off to the left of the stage.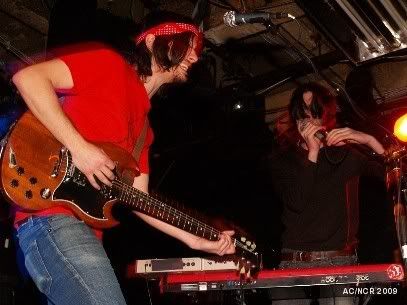 Feedback action!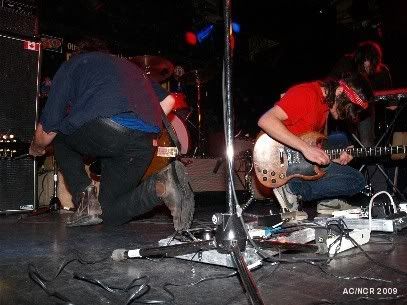 Mike bends it.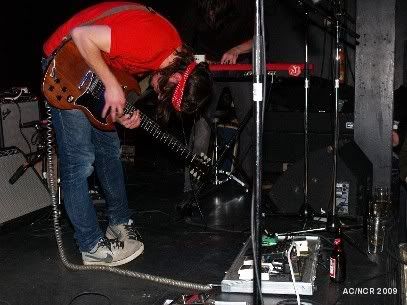 A lady at front was kind enough to let me duck in to quickly snap this photo.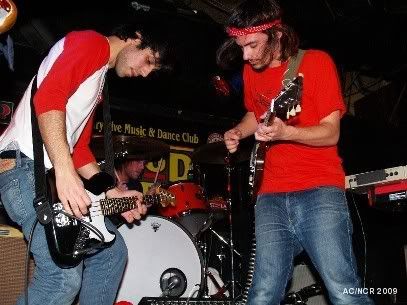 Tim Oxford prepares to hit.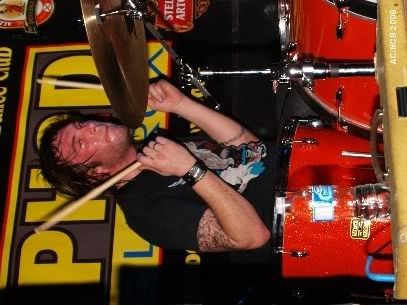 Faceoff action!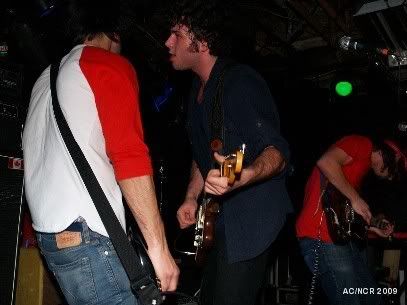 Max works the microphone.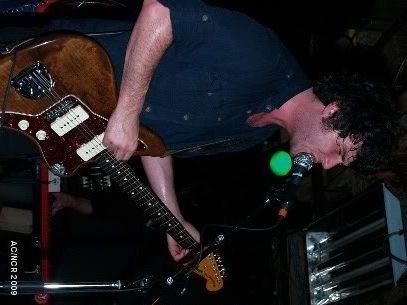 More Nick.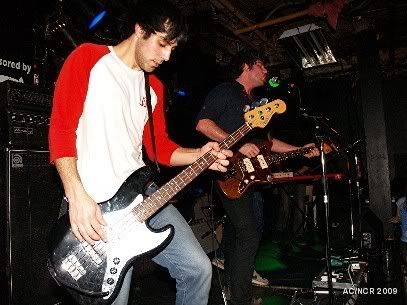 Harmonica action!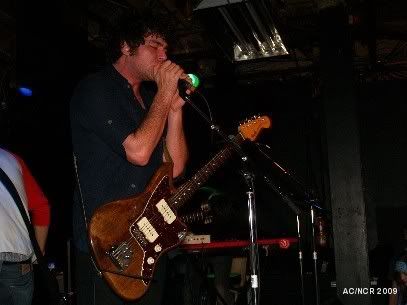 There was also an attempt to set a world finger-snapping record.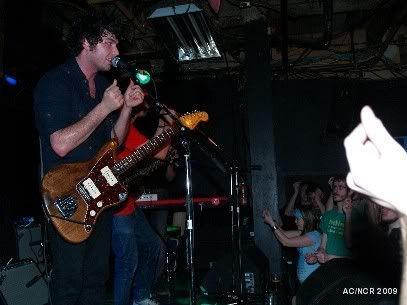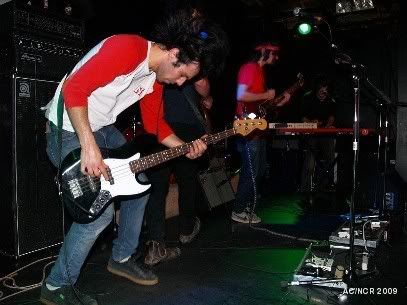 Miking an audience is always tricky.
For an encore they had The Waking Eyes back on stage for a cover of The Beatles'
Don't Let Me Down
. They're a band one can predict will get much bigger with little risk of being wrong.