The Rock'n'Roll Pizza Party is grabbing good crowds at it's new Bytown Tavern location. And why not? Free pizza, no entry fee, good DJs - and some rockin' bands, such as this night's openers, The Annoyers, who sport a rough-hewn Ramones-loving sound.
Steve Annoyer and an ever-fashionable Creeps shirt.
Sean Shark loves New York.
Bevans actually is in The Creeps.
Which makes two bands Kevin is in with a Creeps member. Those Creeps get around.
More altogether action!
More Steve!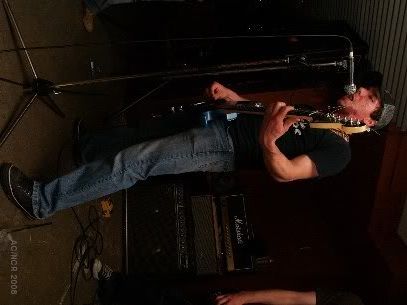 And so on.
Everyone starts to lean out of the frame.
Mighty solid.