The Hollowtip Hearts sound like they should be some NY Dolls-aping glam rock combo. Actually they share the Yo La Tengoish spectrum as their antecedent Les Allumettes. They were sounding pretty sharp for the small crowd that turned up for their opening slot at The Deatils-Malcolm Bauld gig.
The whole lot.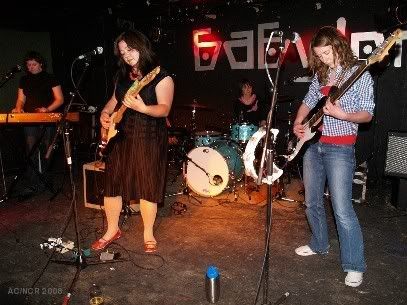 Krystal Diamond's bass playing was particularly good.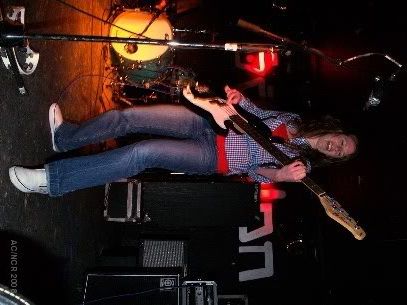 Tina B is an Allumettes alum.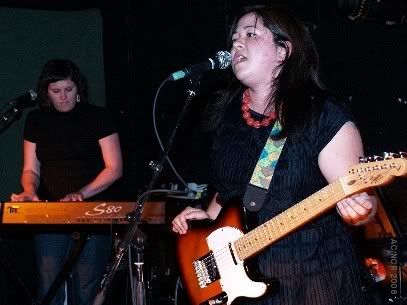 Bam Bam drums!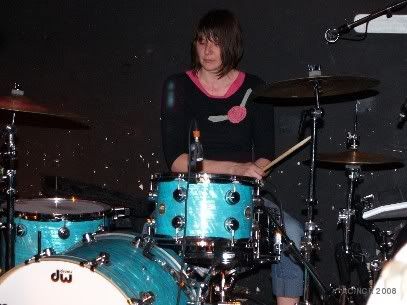 Kitty No sings!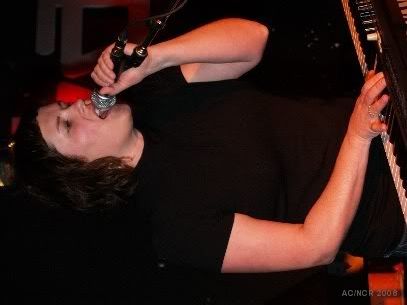 Singalong action!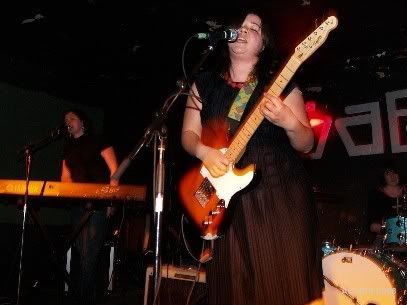 Tambourining action!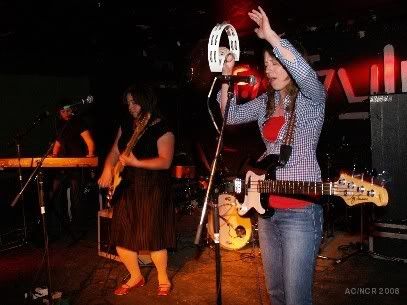 Krystal sings!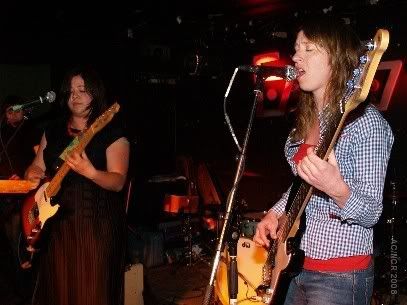 More No.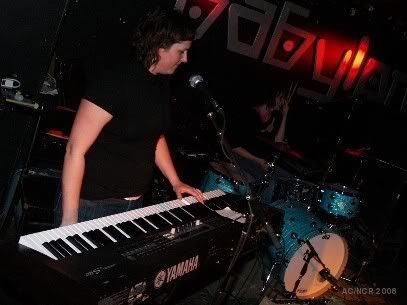 Dual tambourine action! "Don't try this at home."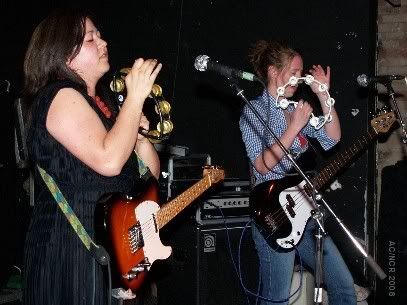 The other side of the whole lot!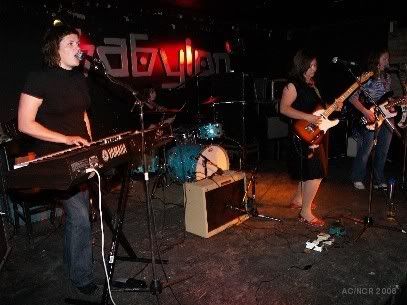 They're releasing their debut CD at The Bytown Tavern (not the Dominion, as I said earlier) with The Weatherman and Shanker and Romps on May 31.