There's several intriguing shows this week. My days off fall early in the week so I'll have to skip out on the weekend pileup, but there's a few shows of note on Tuesday ...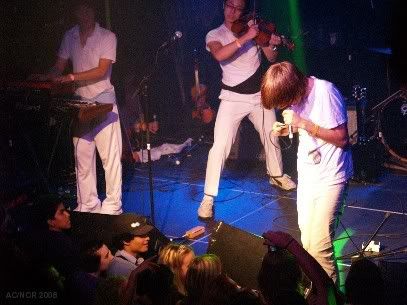 Islands, Capital Music Hall, September 27, 2006
Namely
Islands
, who return too Babylon with new album in tow.
The Magic
and
Street Carnage
open the show.
The Mantra
,
Biipiigwan
and The
Mothers of The Lower East Side
and The Mistress make for an intriguing bill at the Bytown Tavern.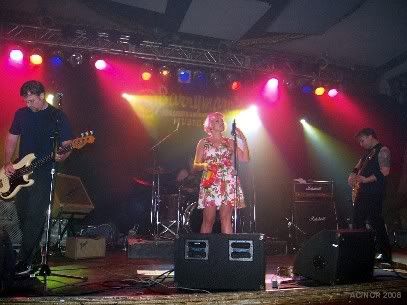 Good2Go, Barrymore's, May 5, 2006
Then it gets a little quiet - drop me a line if you know different - until Friday, when you can see
Kintra
,
The Unavowed
and
Breadfan
at Cafe DeKcuf.
Good2Go
and Robin Black perform at Zaphod's. Danko Jones and the ever-wonderful Hot Springs perform at Barrymore's. You can also see The Sunbleached Skulls at the
Elmdale House Tavern
.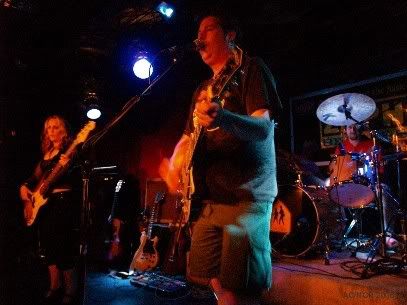 Evil Farm Children, Zaphod Beeblebrox, June 6, 2007
Saturday
Evil Farm Children
fall in with the hot rod set with a show at
Autowonderland
. That kicks off at 11 a.m.; later in the day you can see
Sirens and Serenades
,
Jamin Aura
,
Dead Eye Daisy
,
Eternal Paradox
, Five Forty Nine and
Bear The Witness
at Cafe Dekcuf.
Hollowtip Hearts
release their new CD with
Shanker + Romps
and
The Weathermakers
at the Bytown Tavern.
90 Pounds of Ugly
and
No Barbers Required
perform at Irene's. Amos The Transparent and Laurent Bourque play Zaphod's.
On Sunday The New Cities, To The Rescue and Bright City Lights get municipal at Cafe DeKcuf.