Many years ago, before my photograph-taking days, I saw The Frenetics perform at The Dominion. If memory serves it was also the first time I saw The Phantom Shifters - must have been fairly early in their career. All I really remember is the Frenetics had a powerful woman drummer who looked like a bit of a rockabilly. Malcolm Bauld now performs in the folk-punk vein, and with his strong voice and energetic style does a fine job of it. (Meanwhile, that drummer, Anne Gauthier, can be seen performing in Hot Springs and Kickers).
That Malcolm!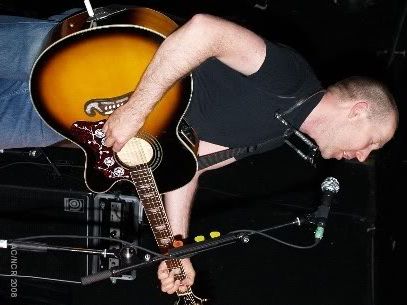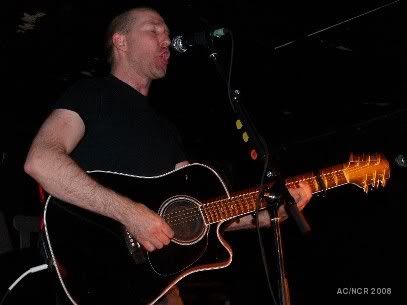 And taking a turn on the keys.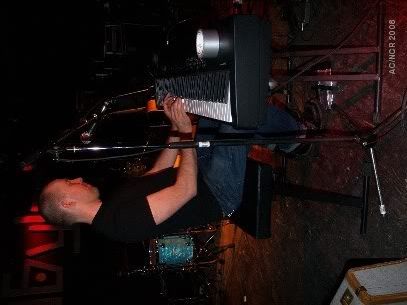 He finished things off with an assist from The Details' rhythm section: Bassist Keli Martin and drummer Shaun Gibson.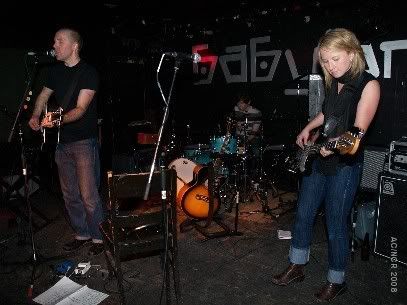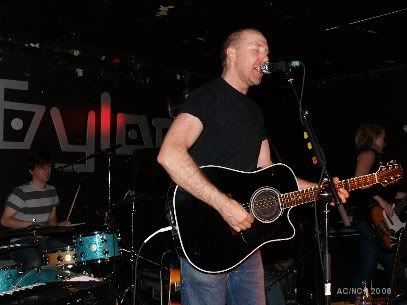 His tour is basically over; he officially launched his new album
Covered In Dust
in Montreal last Friday.