On to the
Rickity Ship
. I get the impression a good chunk of the crowd was pals with openers Use Every part of the Deer, because many of them split before the Ship's set. Pity! Anyway, this was definitely atighter, harder-rocking set than the one at Irene's a month ago.
Darrel sings! He was in The Desecrators, you know.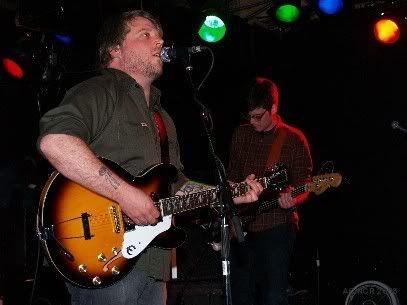 Richard from down low.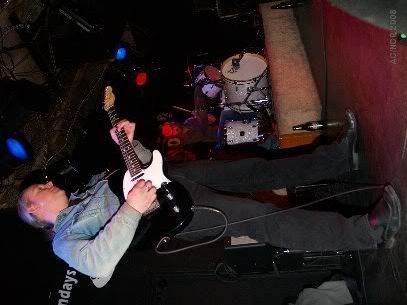 Tim; I think the red floods were set to grill.
Nate, also from down low.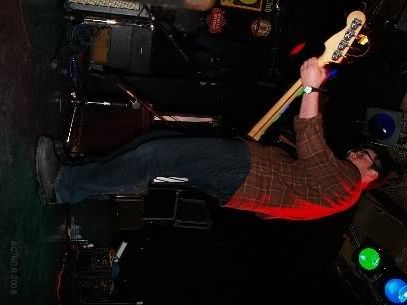 I like the pretty colours.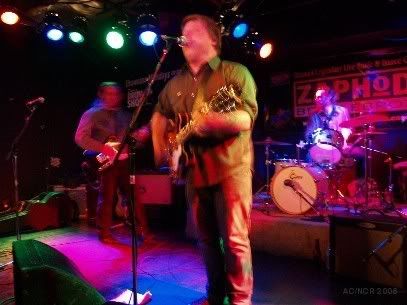 The whole lot!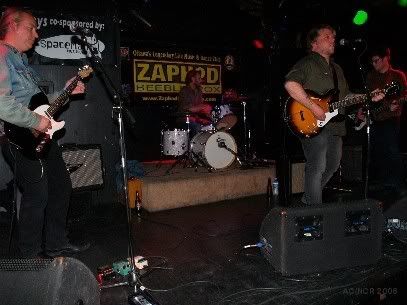 Mandatory clapping action!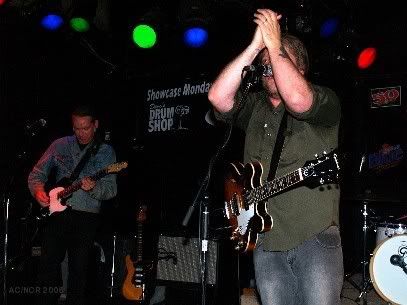 Big rock finish!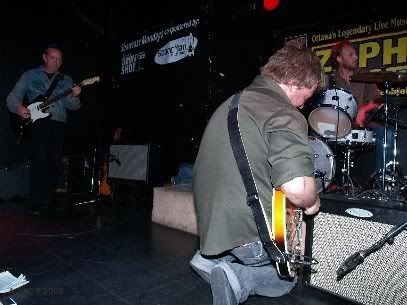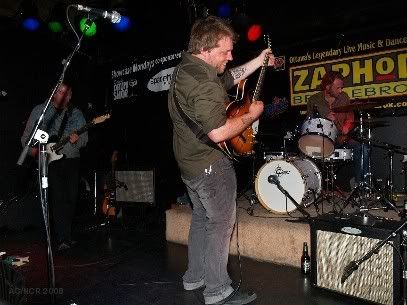 A show with Four'n'Giv'r impends.