The last act of the evening, Winnipeg's
Details
. They sound a bit like a younger, poppier Ted Leo and The Pharmacists, but they aren't strident imitators. An energetic band on stage - I can see them becoming quite popular.
Up front, Jon Plett on vocals and guitar.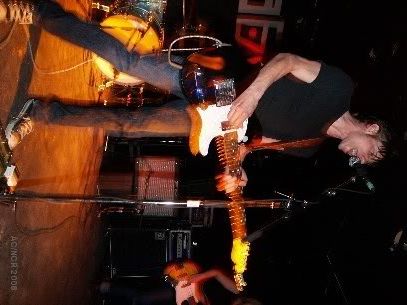 Sean Vidal, Les Paul rocker.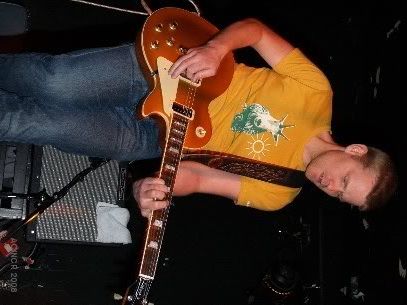 Keli Martin, bass player and foot-tambouriner.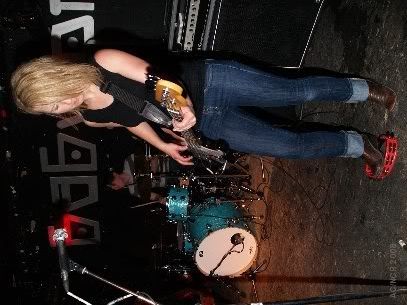 And last but not least, drummer Shaun Gibson.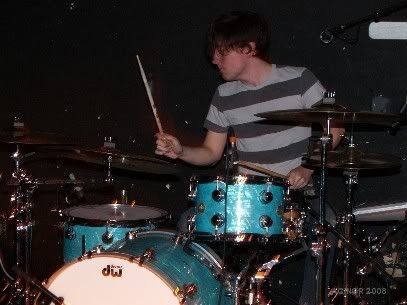 And now, detailed action!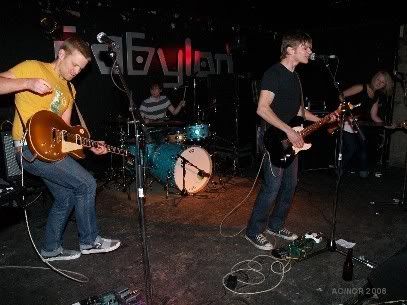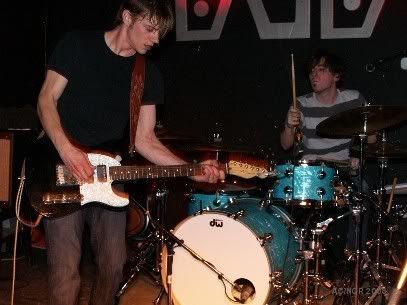 Some last song yelling.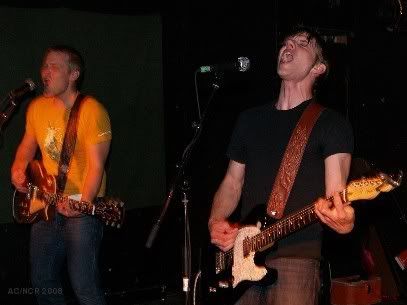 The end, or close to it!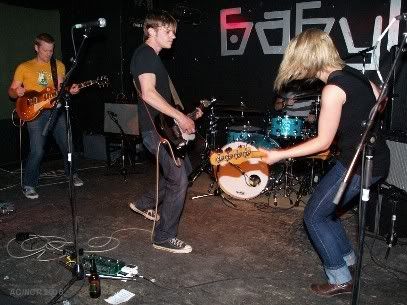 They're now on the western leg of their tour.