I heard two opinions regarding the
Jesus Mullet
prior to seeing them for the first time at Babylon on Tuesday. The first was that they suck - this, if I recall, from a musician friend. The second, from a lady bartender at the Dominion was that they were awesome. I have to go with the lady bartender on this one, because I was definitely impressed with ultraheavy psyche rock. Shades of early Electric Wizard, High on Fire and similarly crushing power trios.
First an introduction from a roomie.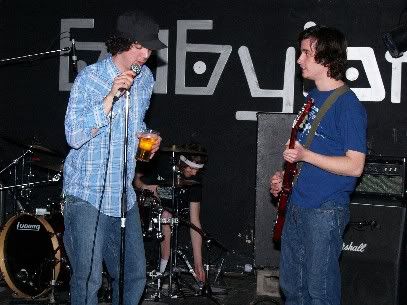 Jay Chapman flames out.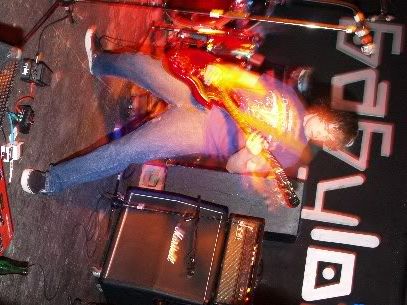 Mark McGee, ready for some marathon drumming.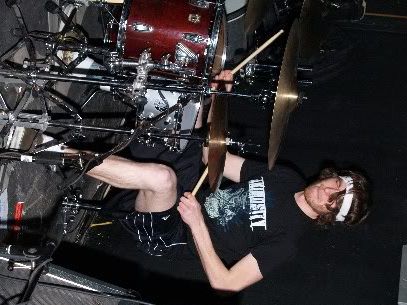 Andrew Rashotte in motion.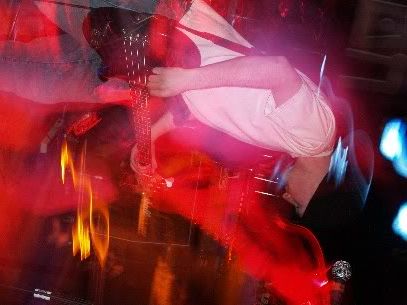 Heavy action! I've also finally realized that I can just slap a link to a larger version of the picture on the smaller pic itself instead of saying "larger here!" - click on the first and last snaps for more.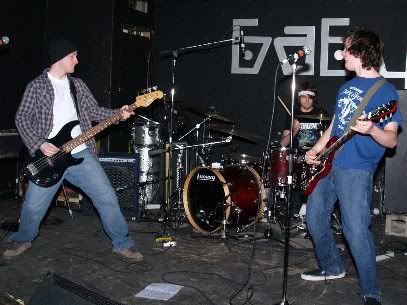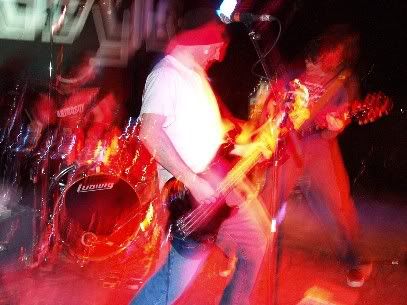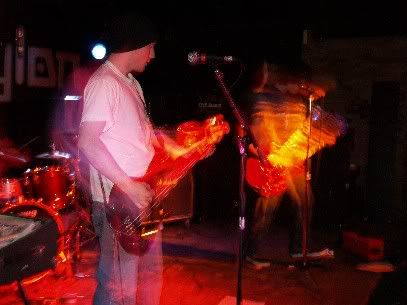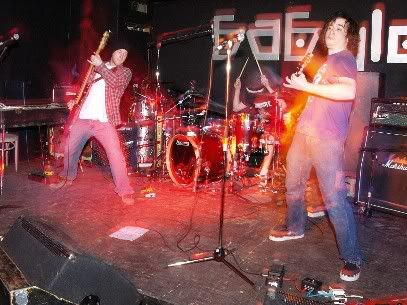 This was the shoot my old Sunpak flash finally gave up the ghost on. Some
strange photos
came out of this shoot as I tinkered with my camera's built in flash ...