Lover!
capped a swell night of greasy rock'n'roll with some sweet'n'sour Memphis confections much in the vein of Jay Reatard's work. As a recording artist, Lover! is one guy, Rich Crook. On stage, he's joined by members of the
Black and Whites
: Talbot Adams on bass, guitarist Johnny Valiant and drummer Patrick McKeage.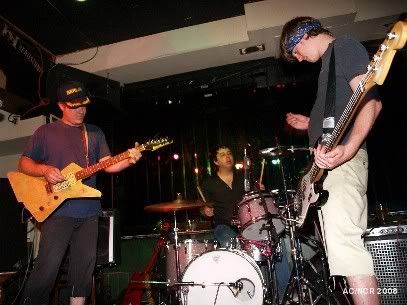 Shortly after Crook discarded his Ibanez Destroyer and switched to a trusty SG.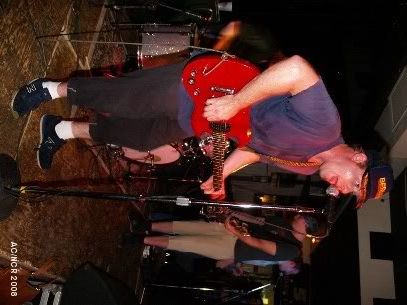 Big hit from Patrick!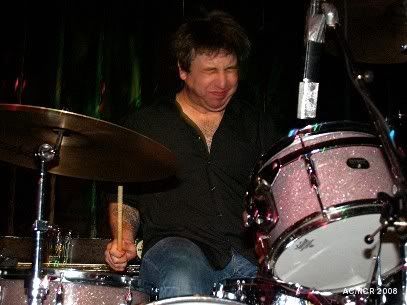 Johnny Valiant sings!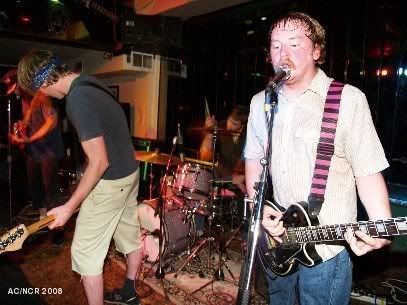 Crook goes down!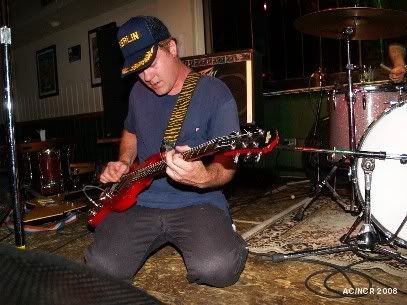 Talbot swings his bass around a lot, resulting in frequent ducking from yours truly.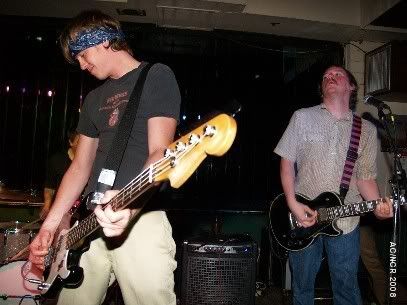 And so on!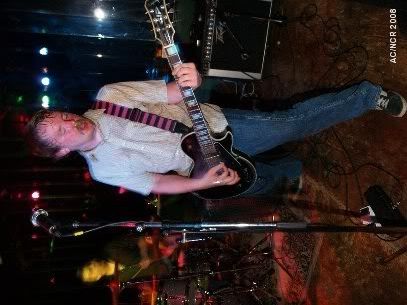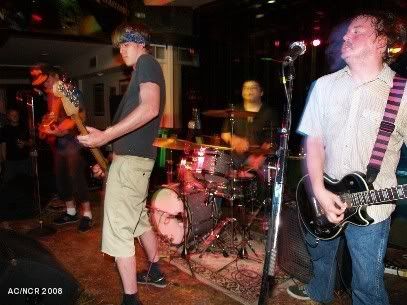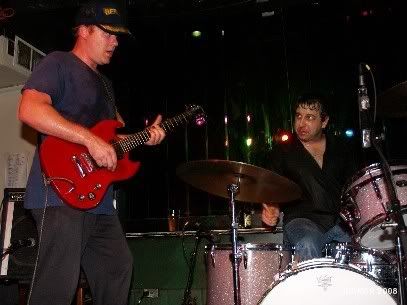 A zippy show with lots of dancing girls and bad language.