Back to The Dominion, where's Mother's Children held down the middle slot with some Stonesy pop. Yet another bunch of familiar faces with former Million Dollar Marxists Davey and Tim and ex-Sick Fits Kenny James and Michael Hurts combining to former yet another Ottawa indie supergroup (of course, since everyone in Ottawa seems to be in at least two bands, I guess they're all supergroups).
Michael!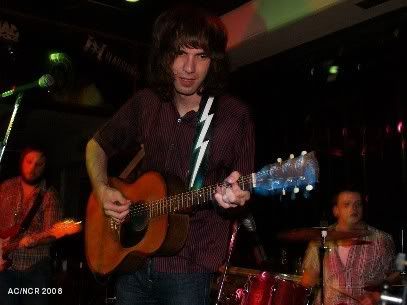 Kenny!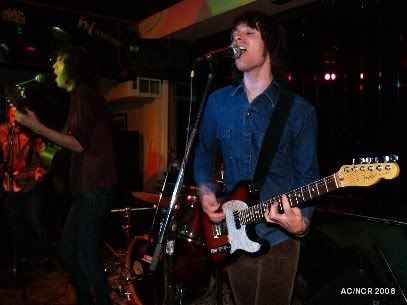 Davey! (Who is also in Male Nurse and Grizzlar)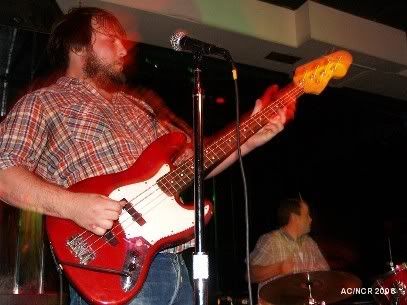 Tim!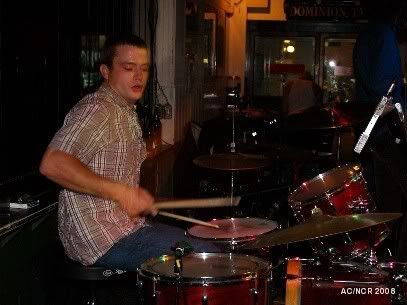 The whole lot!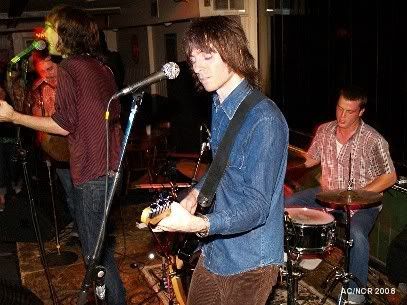 Singalong action!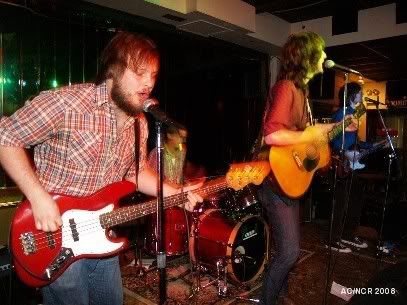 And so on.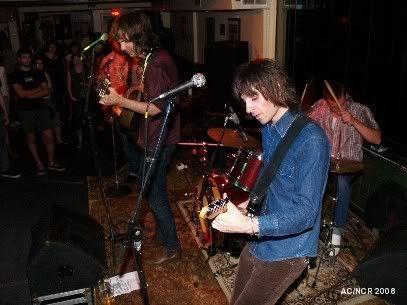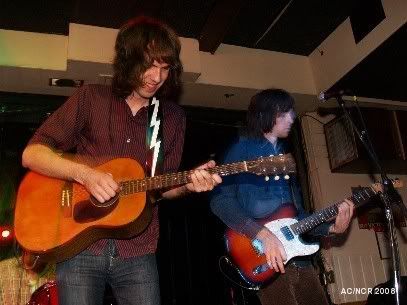 Their next show is August 14 at the Rock'n'Roll Pizza Party at The Bytown Tavern.