Bluesfest started about three weeks ago, so it's about time to start posting some more photos from said shindig. Here's kickoff act Matt Mays and his crew. As I said before he rocked hard. I read a review of his latest CD
Terminal Romance
in
Exclaim!
and writer Jason Schneider
seems peeved
that Mays has moved away from the melodic country rock of The Guthries. I like The Guthries too, but I'm not sure Canada is suffering a dearth of country rock bands.
That Matt.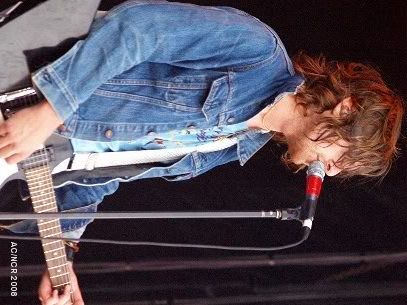 Guitarist and show MAP (most active player) Jay Smith.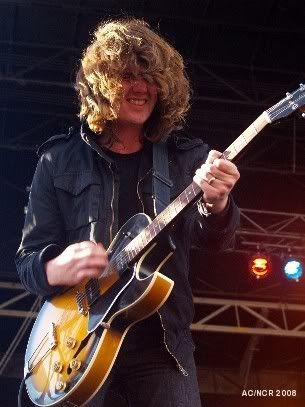 The keyboardist isn't a regular torpedo ... I think he's Rob Crowell.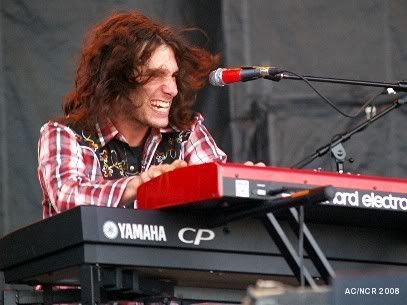 Bassist Andy Patil ...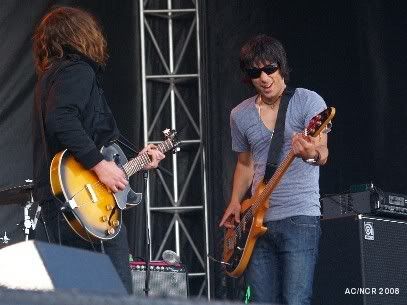 Dual guitar action!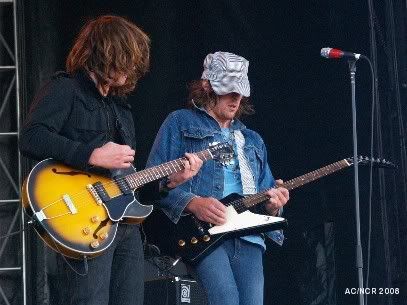 It's clapping - and Bruce Springsteen time.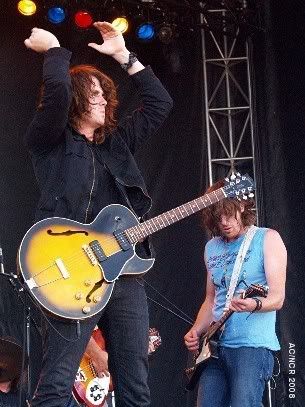 Singalong action, early and late.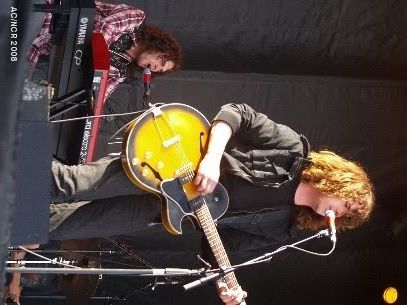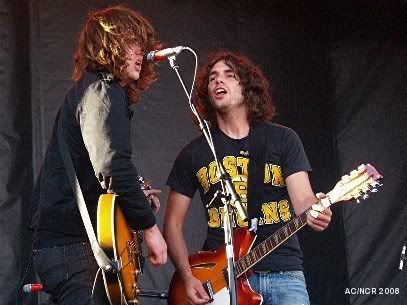 Big finish!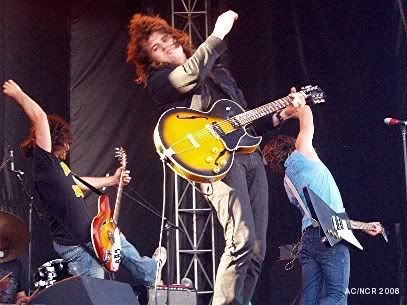 Unfortunately I wasn't in a good position to snap a photo of drummer Tim Baker ... maybe next time.