TV On The Radio provided a very satisfying finish to Bluesfest's first day (okay, I did stick around for part of The Tragically Hip's set, but that was more of an afterthought). They did an excellent job of replicating their recorded sound on stage. Considering how empty the Giant Telecommunications Company Stage looked before they pumped in a load of smoke and turned on the lights, the lighting techs have to be given credit too.
David Sitek and Tunde Adebimpe rock out.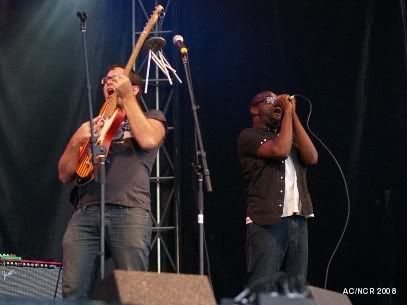 Kyp Malone zones out.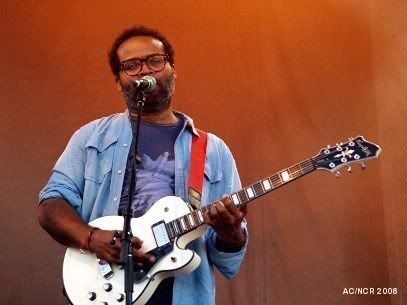 Tunde in mid-gesture ... he's a gesturing kinda guy.
David likes those wind chimes.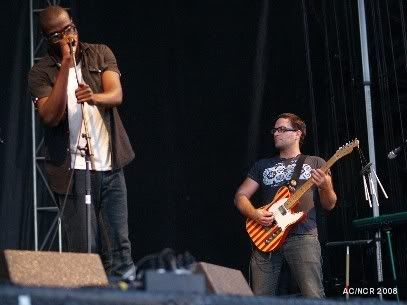 Drummer Jaleel Bunton ... sorry, no photos of bassist Gerard Smith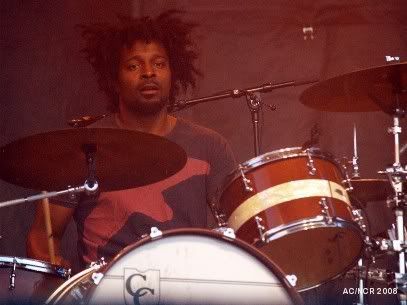 Guest saxophonist William lends a hand. (
Update: As Jeremy points out, it is in fact Liam O'Neil - I misheard his introduction. He's better known as keyboardist for The Stills.
)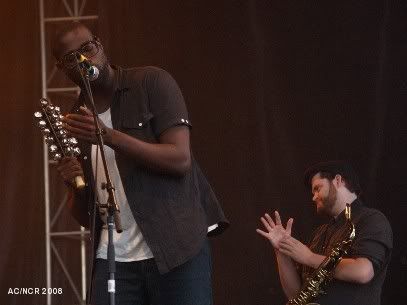 Big finish!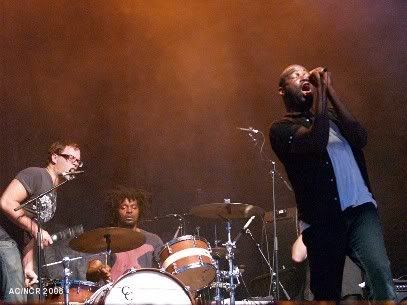 Highly enjoyable. They said they'd be back ... I hope they weren't just being nice, because a Capital Music Hall or Barrymore's show would be killer.