It's been a while ago now, but there are still a few leftovers from Acres' and Electric Lives' opening sets for The Late 94s. I only caught the last couple of songs by Acres, then heard them in the distance a couple of weeks later when they performed at Bluesfest.
The whole lot!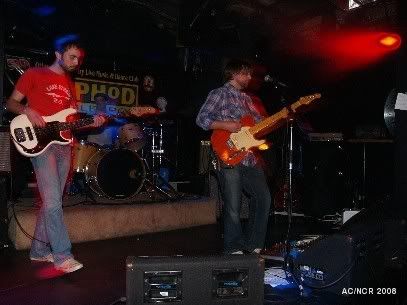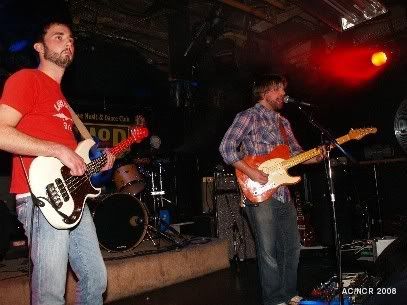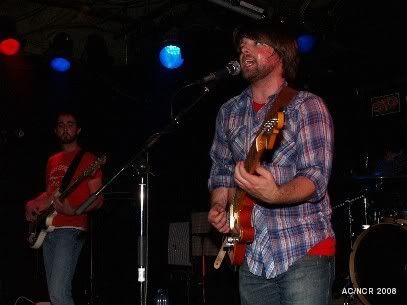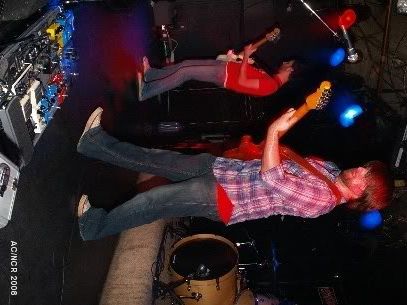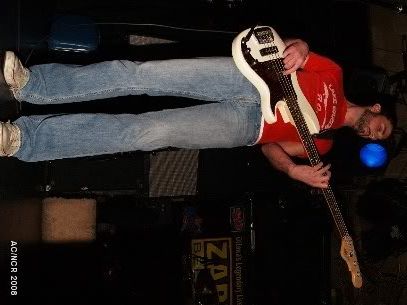 The recently remixed
These Electric Lives
had a fun set as well. They weren't quite as bouncy as the last time I saw them, but were even sharper musically, with some prime Britpop sounds. Other than that it's all a blur to me (both mentally and photographically).
Blurry Bryan and Griffon (who was tucked away on the other side of the pillar behind a huge fan for most of the set).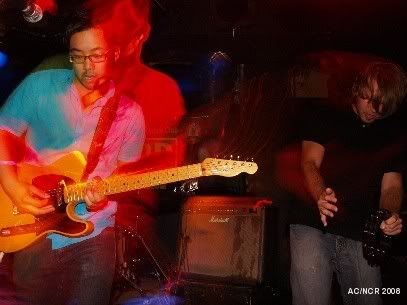 Blurry Gary!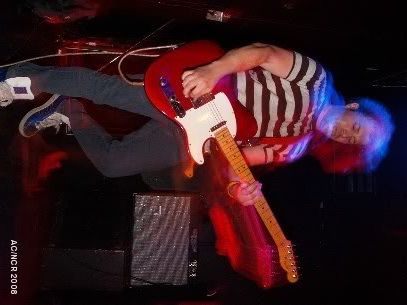 Not so blurry Mark and Gary singalong action!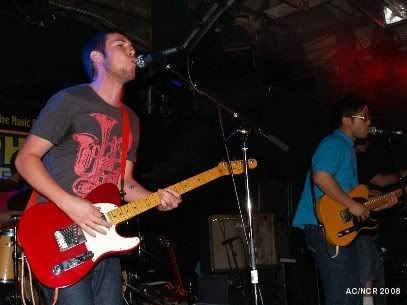 Drummer Adam.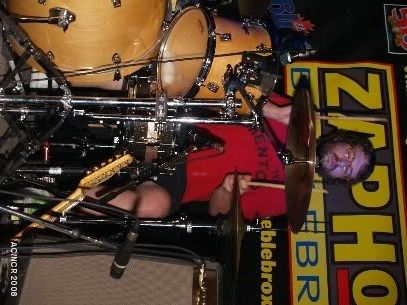 And so on.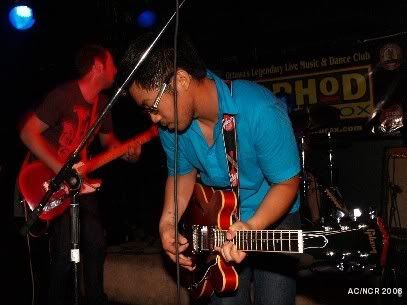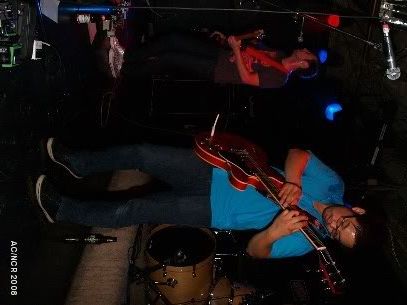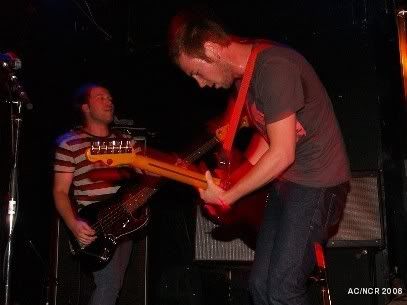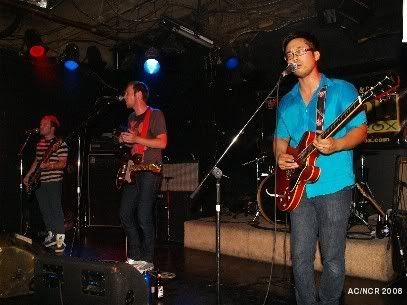 Like many another band, These Electric Lives will be performing at the iheartmusic fest; in particular at Mavericks on August 21.
Show reminder: Obelysk! and Tauno play Clemow Mansion (which is probably not a mansion, but is on Clemow - No. 326 to be precise). The Polymorphines release their new CD alongside The Mistress at Zaphod's. The Sin Kickers and Power Farm perform at Irene's. Capital Grass & The No-Men and Elizabeth Bruce perform at the Avant-Garde Bar.