Sarah Hallman and Snailhouse put on a lovely show last night at Zaphod Beeblebrox. Sarah Hallman was in excellent form, with Brian Simms, Matt Ouimet and Adam Fogo backing her up. It was quite a punchy set from her and featured at least one number from h album she's recording.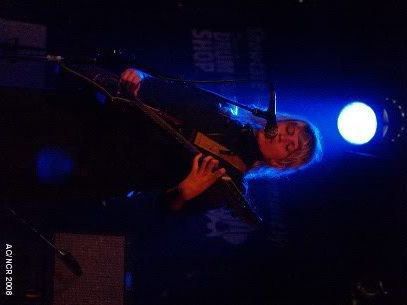 Sarah Hallman, Zaphod Beeblebrox, July 2, 2008
Mike Feuerstack and Co. have a new album out,
Lies on the Prize
, and played the whole thing through, plus a handful of favourites. He too had a crack backing band: Jeremy Gara of Kepler and Arcade Fire on keys, Bill Hesselink of People for Audio on drums, Jeff Debutte of Acorn and Soft Disaster fame and Peter X on bass. They sounded so good I was sorely tempted to buy the new album, but was instead lured away by the thought of grabbing one of nine direct-to-vinyl recordings of
Tone-Deaf Birds
with packaging from
Fluorescent Friends
.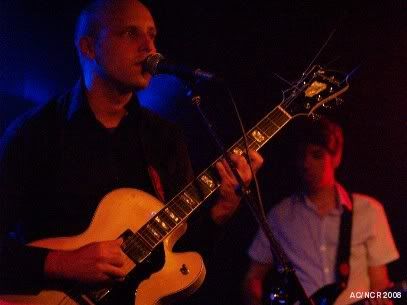 Snailhouse, Zaphod Beeblebrox, July 2, 2008


Quite apart from the great show, I was happy to hear from fellow photographer Ming that Bluesfest has relaxed its camera restrictions a bit, so that now they'll allow SLRs provided the acts allow them. I'm interested to hear how many actually object.