Mike Feuerstack may call Montreal home these days, but a good chunk of his musical career gestated in Ottawa as a member of Wooden Stars. I first saw him ages ago at Lucky Ron's with that band (Julie Doiron sang a few songs with them that night, concealed in a massive scarf with her hands in her pockets). He's performed with scads of other bands, so it was probably easy to assemble an underground supergroup for his CD release party at Zaphod's.
Mike sings sensitively!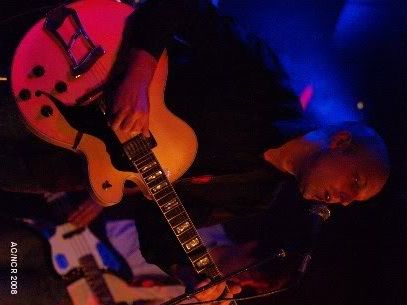 Mike sings urgently!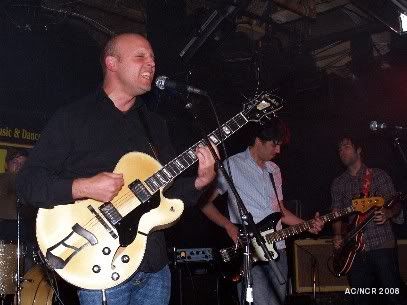 Jeff Debutte in red.
Peter X.-rated vocals.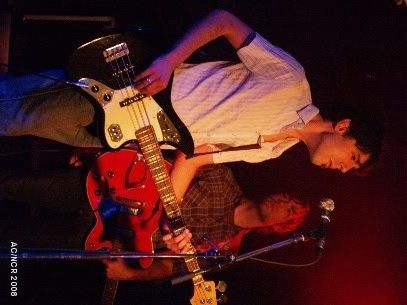 Jeremy Gara takes a break from drumming in The Arcade Fire to add some guitar and keyboards.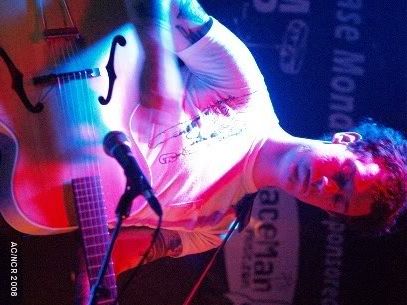 Singalong action!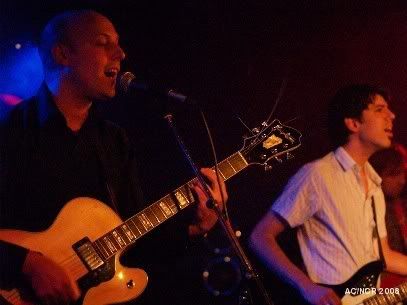 More Gara multitasking.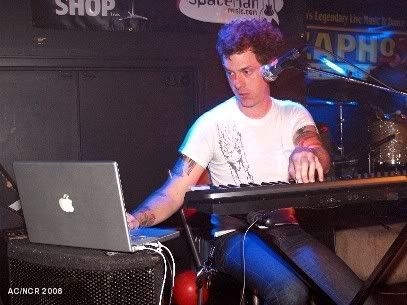 And finally some more singalong action with Rolf Klausener and his classy satchel.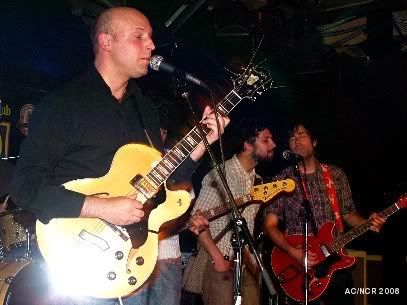 Hmm, I thought I took some drummer photos. Guess not; Bill Hesselink was keeping time.
Show reminder: Butterflies and Zebras perform at the Avant-Garde; If you dig The Pack, you might fancy rockin' Toronto blues duo Little Foot Long Foot at The Rainbow, Sandy rounds out the bill. Windsor pop-punkers Tragedy of Mariam and Downline bring a little bit of the Vans Warped Tour to the Elmdale Tavern.