The Sick Fits finished the night off with some rocking action, including a cover of the Velvet Underground's
White Light White Heat
and Elton John's
The Bitch is Back
. They capped the evening with Alice Cooper's
I'm Eighteen
.
Michael Hurts in slow-mo.
New guitarist Preston Gunn - brother of Oliver (a.k.a. Rocky), if memory serves.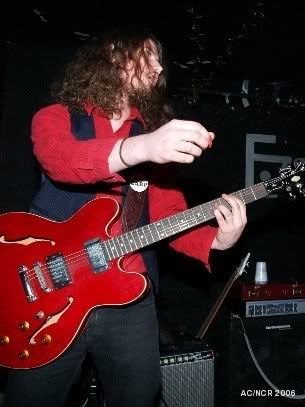 These slow speed photos al look much better in their bigger versions.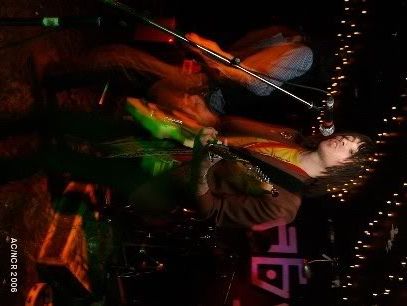 It's much easier to get a good drummer pic, like this one of Oliver, since they moved the front-of-the-house board at Babylon.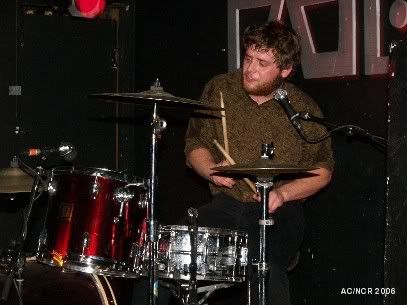 More rock action with Preston and Chase on bass.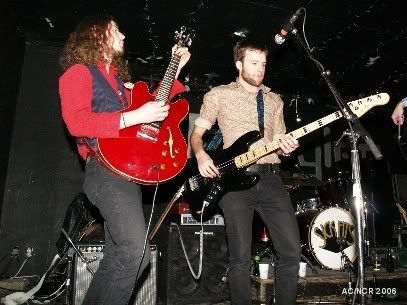 Singalong action!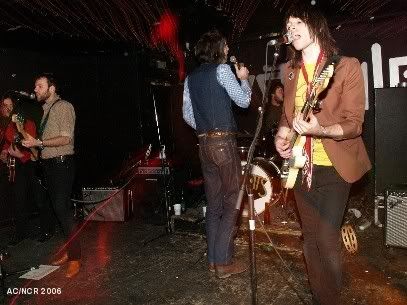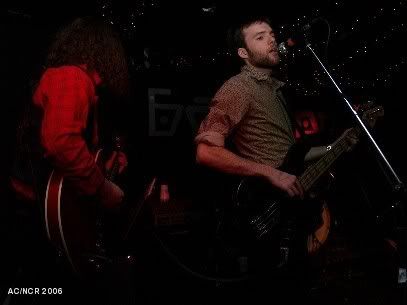 Most of the whole lot!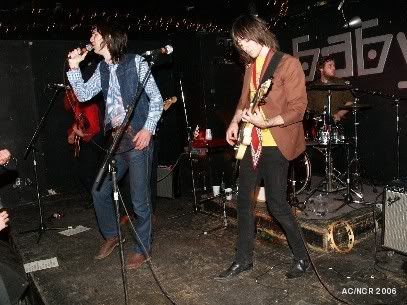 In related news, The Sick Fits had planned to go up to Montreal for a show with The Jet Five, but inclement weather sent their van into a ditch en route. Fortunately there weren't any real injuries and the band was well enough for their New Year's Eve gig at Zaphod's.