I was worried for a moment that I might not make it out to Irene's Saturday night to catch The Field Register, Poorfolk and The Soiree. Fortunately Labour Day weekend tends to be a bit slow for news, so I got over to Bank St. in time to catch the last song by The Soiree.
I was going to bounce a bunch of photos off the ceiling, but didn't have enough battery power (I left my spare set in my regular camera bag since I was travelling with my more portable kit). Anyway, here are
The Soiree
rocking out.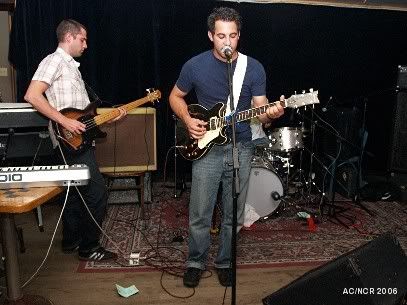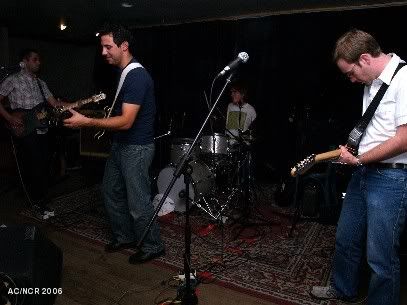 Nex up, Poorfolk. I talked to singer-guitarist Jon about the relative merits of Irene's as a place to take photographs. The ceiling is good to bounce flash off - but then there's that wretched post ... makes it hard to take a good three-quarters shot.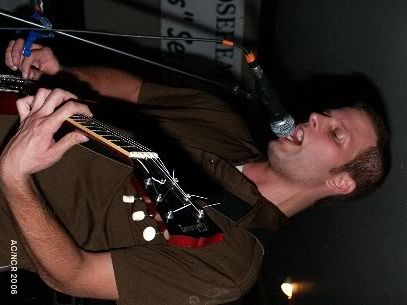 For this show Poorfolk was once again augmented with a second guitarist, Kevin Friel. Here he is with bassist and low-brow banter expert Scott Freeman.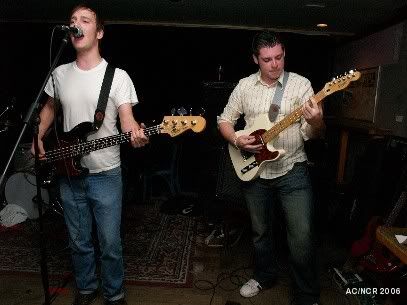 A somewhat smoggy shot of drummer Matt Godin ... for some reason my light sensor does not like sparkly drum kits.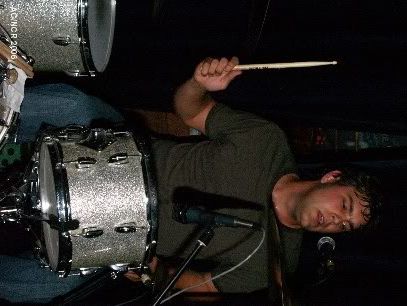 A bit of running about.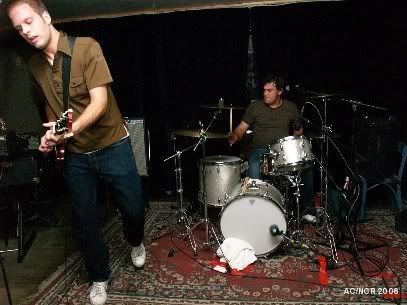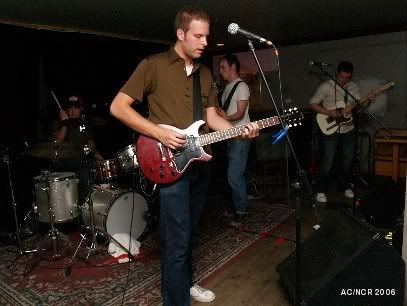 And some last-song drummer mobbing.
Tomorrow, The Field Register.
Show reminder: Design of Cities and The Red Arrows perform at Zaphod's.