The Reverb Syndicate are Ottawa's newest surf sensations. They've played a few shows around town starting back in June, and are a pretty effective combo. Like many a surf combo, they've added a cheesy back story to supplement their sound, a la Man ... Or Astroman? Yes, the four operatives of the top-secret syndicate are here to save us from godawful Top 40 dance music. They do this with their Spy-Fi sound - half Dick Dale, half Monty Norman. One hopes they have a shrine to Vic Flick somewhere in their top-secret headquarters.
I actually met syndicate bassist Agent Ampeg at The Hellbros show.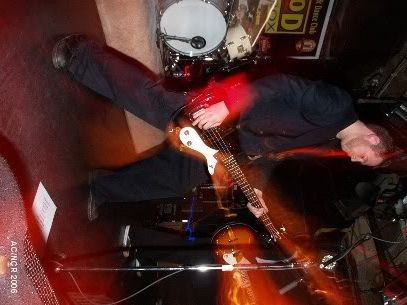 The Fixer fixes up some beats. Last time I saw him,
he was carefully disguised
behind a beard and a Telecaster.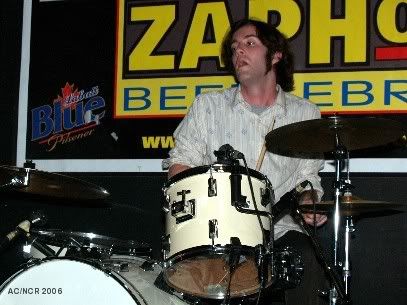 Speaking of Vics - here's Vic 20, lead guitarist.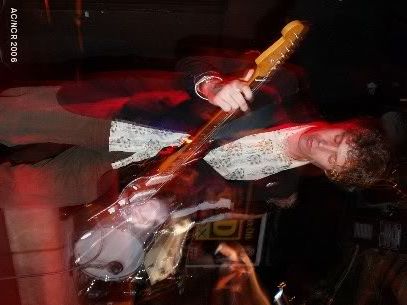 Agent Sovtek, rhythm guitarist!
Psychedelic go-go action from the Soviet Sisters!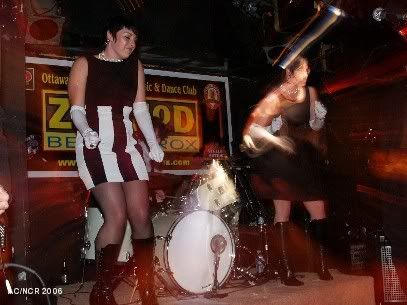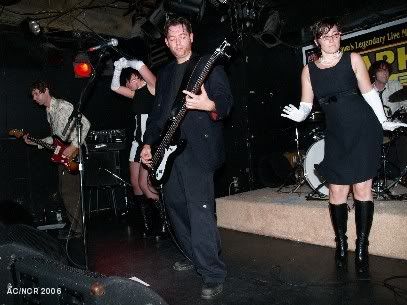 Guitar a-go-go action!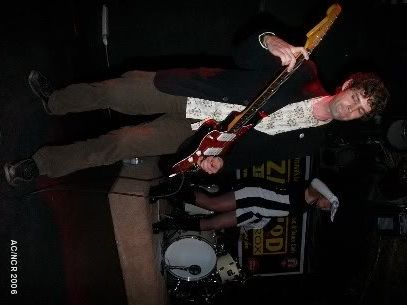 Keyboard action!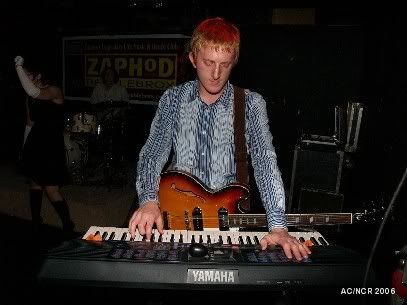 The whole lot!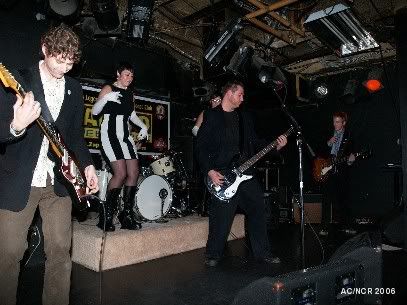 Their next show is Oct. 4 at The Rainbow.