The Double Pumpers
seem to be hitting on all cylinders these days. They put on a great show a few weeks back at the Birdman Sound shindig, and here they were doing their thing in the battle against communicable disease, albeit with less drinking. I've said before that I've already got so many other photos of these guys in action (my most-photographed band? Quite possible) that I usually indulge in some shutter speed shenanigans. And things were no different this time.
First, some not so crazy group shots.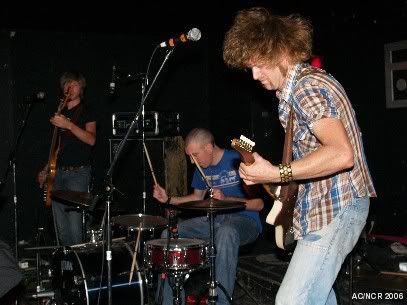 Whee, funny colours!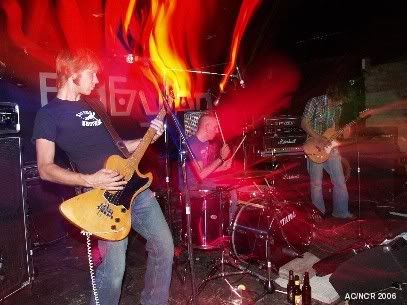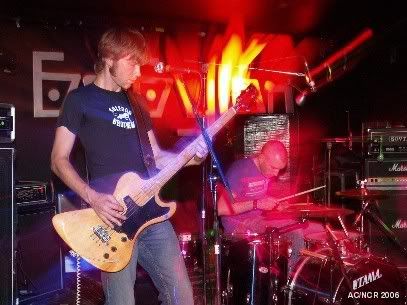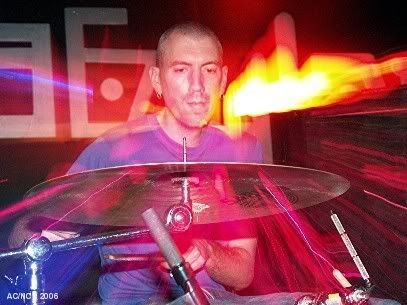 Eh ... this one of Dave didn't work out so well.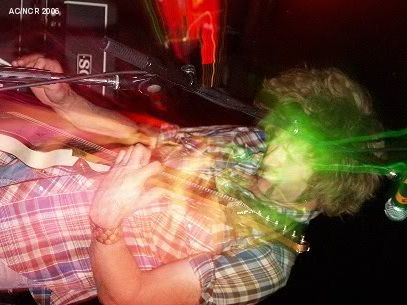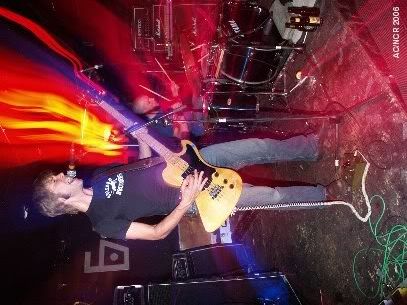 I can barely stand the excitement. Incidentally, these guys will be performing as three-quarters of Ukrainia this Friday. I'm listening to their very fine CD as I type.