The Mighty Eagle Band
were just starting things up last Saturday as I climbed the stairs to Cafe DeKcuf. They've gone through yet another personnel change - organist Matt Rose has departed, Scotty Terry (Banditas, Fucking Machines, etc.) is in on second guitar. A few band members were looking a bit dazed (no doubt due to their participation in the previous evening's AIDS awareness benefit and drinking marathon). Still sounded good, if perhaps not precise.
Didn't I just see these guys yesterday?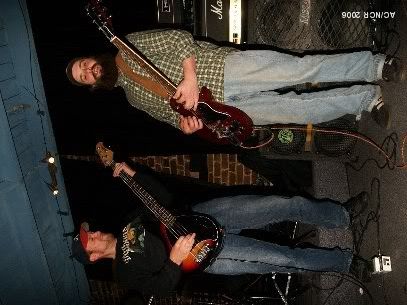 The Jammy one.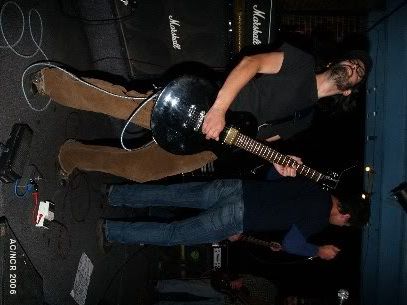 Now I really regret not wearing my High on Fire shirt.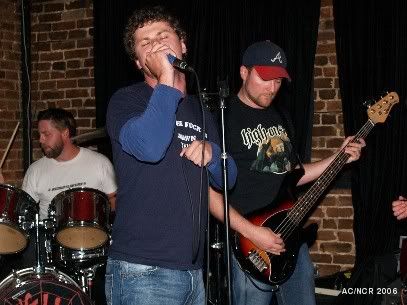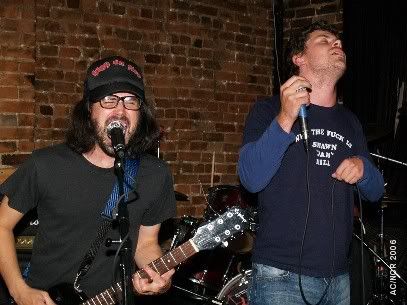 Avian action!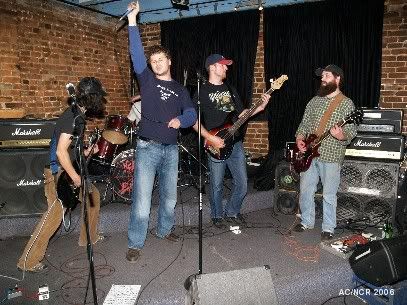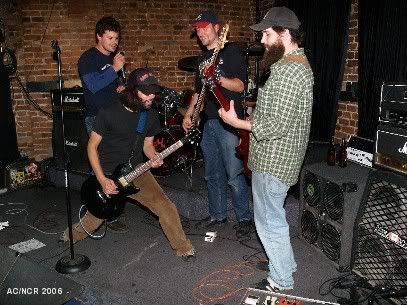 Good stuff as usual.