On the scale of
Million Dollar Marxists
show chaos, I'd say their headlining spot at Babylon Sept. 8 ranks fairly high. As you can see ...
Some enthusiastic hair-wagging from Steve Adamyk.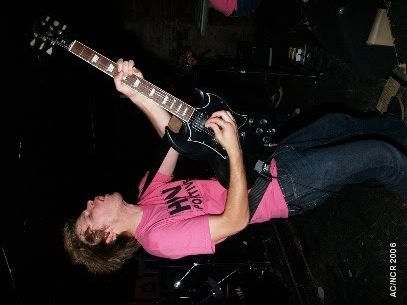 Davey Quesnelle and his tongue.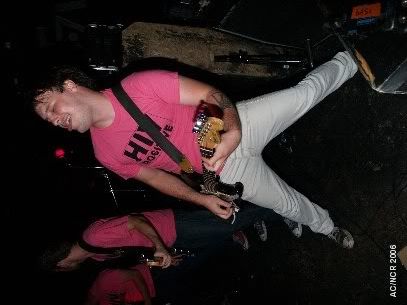 Luke falls over ... yeah, like that's a surprise!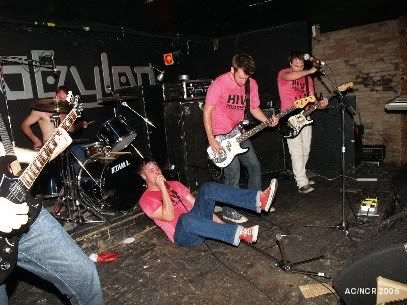 Luke meets the crowd. Sweet Janes frontman Grady Finch helps him cool off.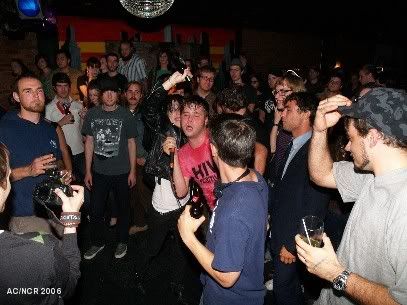 Luke must stab!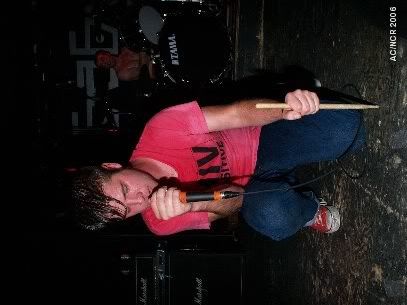 Luke must snuggle!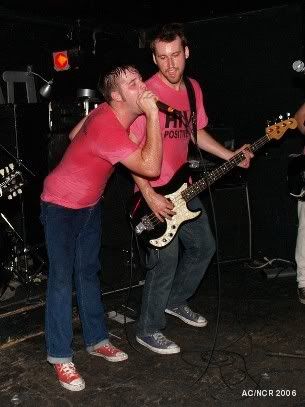 And ... er ... what?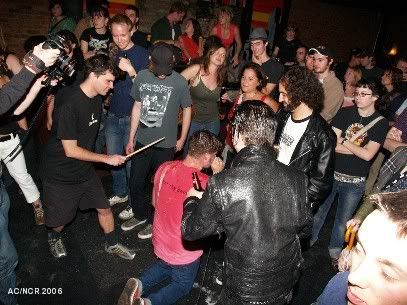 My captioning powers are starting to fail me.
Nash hoists Finch while
UpFront
columnist, Fortunate Son and Long Timer J.P. Sadek conducts some onsite reportage ... those are his legs at right.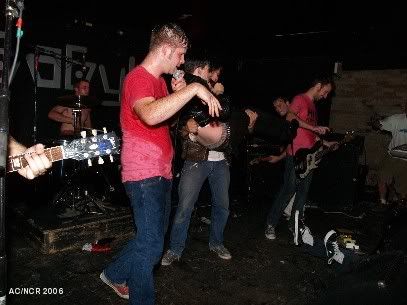 He's not gonna let go.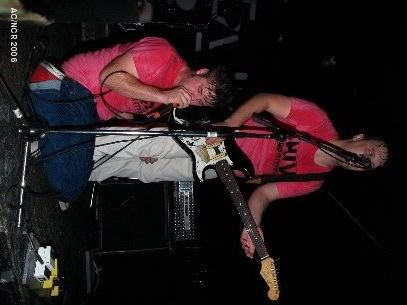 Rock action ... of course!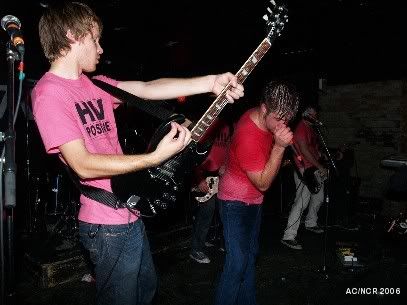 Lots of audience participation at this show.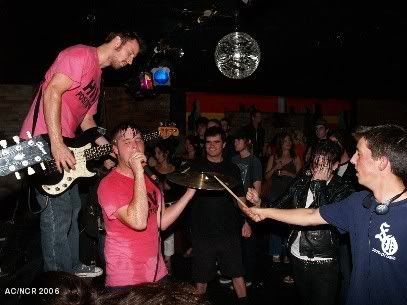 Naughty action!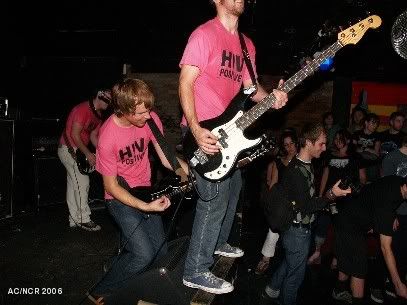 Everyone else is running around on stage, the photographers might as well.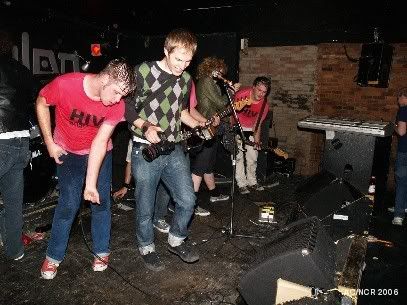 Me, too!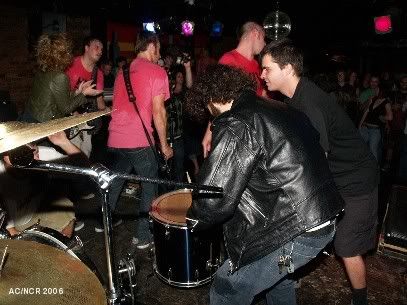 As the show ended, Davey proclaimed that $1,200 had been raised. Yay! They're making a quick jaunt down to Boston in the near future. They play Ottawa next on Nov. 4 at Barrymore's.