In lieu of new interesting stuff, here's a couple of photos from June -
four-stroke
and
The Bella Bombs
, who perform at Cafe DeKcuf tonight with
Head Down
,
Machine Gun Dolly
and
Take One For The Team
. The Bellas have been finishing up their album, and four-stroke will be opening for the Canadian Subhumans Oct. 27, so there will be much grist for stage banter, and perhaps a cover of
Fuck You
.
Four-stroke - hmm, not sure why I didn't use this pic first time around!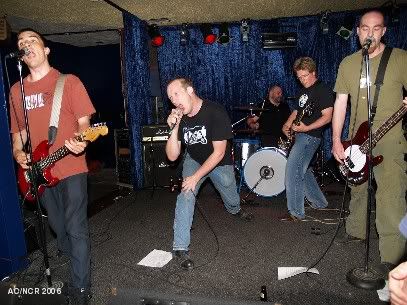 The Bella Bombs (or at least a sort-of visible Turbo-Bomb, E-Bomb and Honey Bomb)!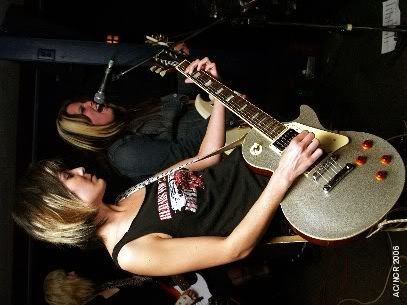 Also available for your viewing pleasure:
Ladyfest Ottawa 2006 Line -up Launch
with
The Stolen Minks
,
Hexes and Ohs
and
Hunter Valentine
at Irene's Pub. Accordionist
Geoff Berner
performs at The Black Sheep Inn with
Wax Mannequin
, and venerable rockers Dinosaur Jr. perform at the Capital Music Hall - or at least I hope they do, since it seems some bastard
pinched all their gear
in Brooklyn.