I've wanted a second chance to see
Jesus Mullet
in action ever since
I saw them at a Babylon
show a while back. I dig the Electric Wizard type rock they put out, and they were the many reason I headed out to this particular shindig. Once again they rocked. Even better, this time my flash didn't croak.
They started things off with some faceoff action. Unfortunately most of them weren't facing the right way for a good picture - oh well!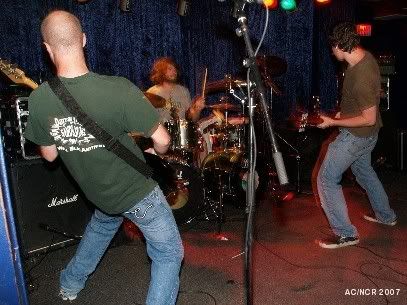 Jay Chapman bends a bit.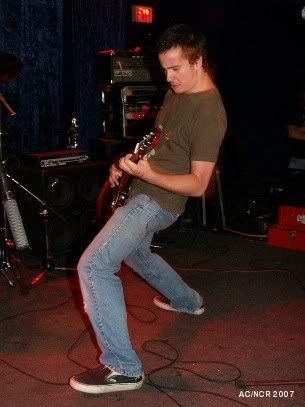 Andrew Rashotte left the toque at home this time.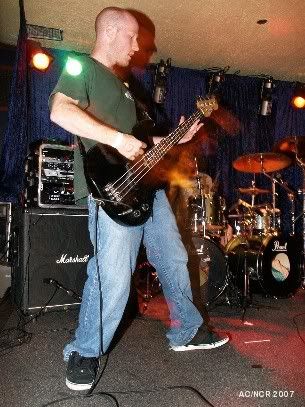 Mark McGee's hair says party all the time.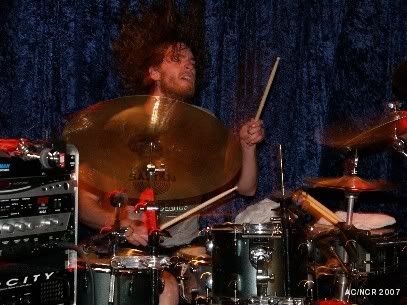 Mullet action!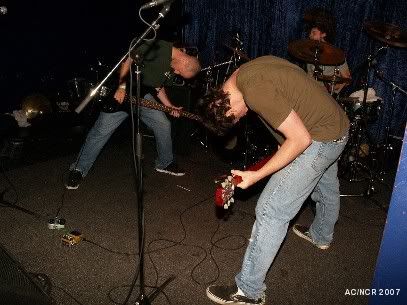 Jay sings!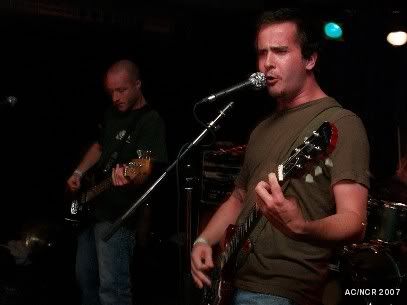 Grimacing action!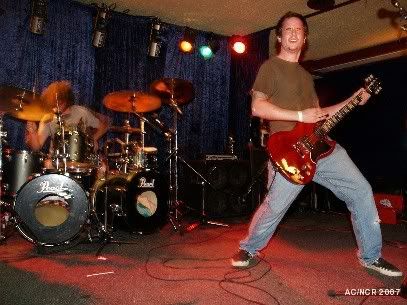 Special guest action!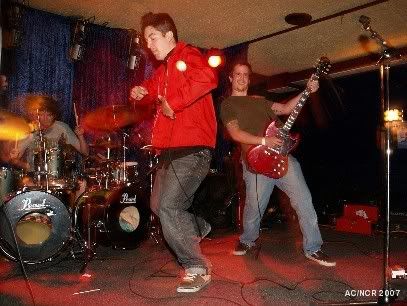 And finally, some stompin' bassist action.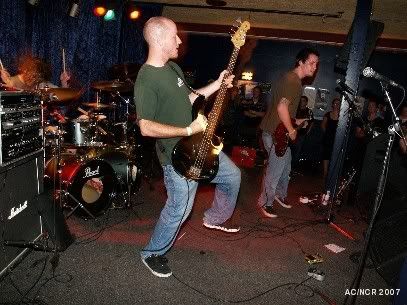 Swell! Their next show, near as I can make out, is at Zaphod's Oct. 20 with Mad Parish and Tokyo Sex Whale.
Show reminder: Sadie Hell, score their first ever headlining show in Ottawa at Zaphod's with Mile Over Mecca. Sinequanon and The Flaps play the Avant-Garde Bar.